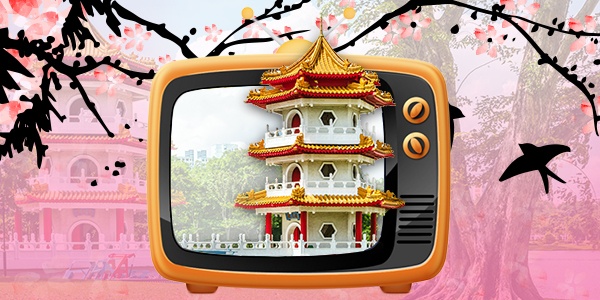 All the methodologies are slightly different and they're all looking at slightly different aspects of the bigger picture, but several recent influential reports have all reached the same conclusion: OTT growth in the Asia Pacific region is about to accelerate rapidly.
Individual reports pointing towards change always gain notice within the industry, but when a few of them all point the same way, then the story that develops is often one of deep-rooted structural change that executives probably need to take action on now. And the growth of OTT in the APAC region is just one of those strategic insights.
Different reports have focused on different aspects of what is, of course, a geographically widespread and incredibly diverse region; one that includes such emerging and emerged powerhouses as India and China, and stretches from the Arctic Circle all the way down to the southernmost tip of New Zealand, with all the differences in GDP, cultures and infrastructure development that you would expect to find within them. Indeed, GDP per capita stretches from $500 in Timor-Leste to $41,500 in Australia.
Slightly unsurprising then that the very latest report on the region concentrates on three countries at and near the top end of the scale: Australia, Indonesia and Thailand. Conducted by research and strategy consultancy MTM, it concluded that the Premium OTT market in these countries is about to enter a period of rapid growth between now and 2019: from around $85m in 2015 to $230m in Australia; $7m to $40m in Indonesia; and from $8m to $45m in Thailand.
Despite the headline forecasts, though, it also identifies three challenges to market expansion: lack of content localisation, what it refers to as 'The Netflix Factor' (a period of uncertainty where consumers hesitated between Netflix and competing, multiplatform and bundled offerings from local content providers); and limited access to high-speed, fixed line broadband. "Participants view APAC as a mobile-first market," says the report.
This though need not necessarily be a problem. Last year, Hexa Reports published OTT Video in Asia-Pacific: 4G Networks to Boost OTT Growth across Diverse Markets, which, as its title suggests, concentrated on the ability of the smartphone and 4G to boost OTT.
"In South Korea and Singapore, where smartphone and pay-TV penetration rates exceed 80%, there are OTT services that function as linear and SVoD TV-everywhere complements to traditional pay-TV services," it said. "These have evolved either through telecom operators or pay-TV providers offering an OTT service themselves, for example Hooq from Singtel, or through broadcasters leveraging their assets on the Internet, like Pooq from South Korea's terrestrial broadcasters or Toggle from FTA providers in Singapore. OTT services in both markets see heavy traffic from mobile networks."
Unsurprisingly, it concluded that markets with low pay-TV penetration, low broadband penetration or low smartphone penetration see lower levels of OTT adoption and simpler services.
Low smartphone penetration though is not likely to be a problem for long as the 4G networks expand. A GSMA report, The Mobile Economy Asia Pacific, says that with 1.8bn unique subscribers and 3.8bn connections, the Asia Pacific region already dominates the global market, providing over half of its subscribers and connections. What's more, not only is it growing at a faster pace than the rest of the world — projected to add 600m new subscribers by 2020 — but it is also expected to add 1.6bn smartphone connections alone by 2020.
Cisco, meanwhile, working with the same area of data, suggests that smartphones as a percentage of the regional total will rise from 35% in 2015 to 72% in 2020, helping drive the monthly data traffic in the region up to 13.71 Exabytes and 45% of the global total (the typical smartphone generates 41 times more mobile data traffic, 929MB per month, than the typical basic-feature cell phone, which languishes at a mere only 23 MB per month).
Experience elsewhere suggests that much of this increased traffic will be video. Indeed, Cisco reports that 55% of total mobile data traffic in 2015 was video. And as this is only projected to rise, hitting 75% by 2020, it's not hard to work out that this is a golden era for opportunity in the region for OTT.
Exactly how golden is, of course, open to speculation. But, as we said at the start, all the indicators are building up an impressively consistent picture of a bright future. There are a myriad of other reports you could choose from to illustrate this, but we'll conclude with Digital TV Research's Asia Pacific OTT TV and Video Forecasts from last year, which acknowledges the regions' promise but also highlights its challenges in one sentence
"By 2020, 7.7% of the region's TV households will subscribe to a SVOD package, up from only 0.2% by end-2014. Penetration rates will vary considerably: from 54.3% in South Korea to 1.5% in Pakistan," it says.
All in all though it expects there to be 68.83m SVOD homes across APAC by 2020, quadruple the number from 2014, and helping to contribute to total OTT and video revenues of $11.29bn.