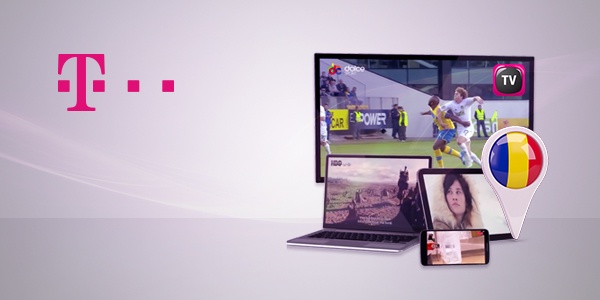 Telekom Romania has been a leader in the country's telecommunications market for decades, providing telephony, internet and TV entertainment services. Over the past five years, it has gone through a significant growth in pay-TV subscriptions, and in order to remain competitive and address the growing demand for personalized and interactive experience, it decided to expand into the OTT multiscreen TV world.
The new case study: A Voyage to Success - Telekom Romania's Journey into the OTT Multiscreen World, explores Telekom Romania's massive infrastructure upgrade and the launch of a new IPTV and OTT multiscreen service, including live, VOD and Network Recording (nPVR), called "Telekom TV." The case study documents the launch of a compelling television experience anytime, anywhere, on any device – supporting all kinds of devices and all popular adaptive bitrate formats.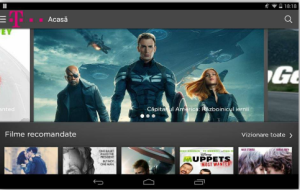 Telekom Romania's Telekom TV Service, which includes Content Recommendations
This case study isn't only about the story of Telekom Romania's challenges, expansion and growth. It also explores how, under the leadership of Viaccess-Orca, a unique cooperation between eight vendors was formed, managing the delivery of an innovative solution, in a world record deployment time of only five months. The study presents the vendors and their unique contribution to the overall solution: Capgemini, Zenterio, Harmonic, Broadpeak, Accedo, Friendly Technologies and Akamai, have all played a crucial part in building the solution.
Telekom Romania live multi-screen OTT service as presented and demonstrated in
TV Connect 2015
Telekom Romania's needs were both challenging and exciting: a TV Everywhere solution that supports a wide range of device types and a creative business model which should not increase costs dramatically. Any of the technology and solutions that Telekom Romania deployed had to be designed to decrease operational complexity, harmonize operations, and lower capital and operational expenditures.
Viaccess-Orca's part in the project was twofold: the system integrator and one of the eight vendors. With VO's Voyage, which offers easy integration with a variety of ecosystem solutions, Telekom Romania was able to eliminate its multiple infrastructure silos and unify the service into one service delivery platforms. Using RiGHTv, VO's service delivery platform and the core of Voyage, Telekom Romania's content is managed throughout its entire lifecycle; From content preparation in a variety of formats to encryption, distribution, publishing, and finally playout on various devices. One of Voyage's many features used by Telekom Romania is the seamless pause-resume functionality and recording - that can be initiated from any device and ensure a consistent user experience for subscribers. In addition, VO's content discovery platform, COMPASS, is used to guide viewers to relevant content in an engaging way.
The case study explores the seamless solutions which were designed by Viaccess-Orca and the other vendors. For instance, by facilitating the ingest of EPG and VOD assets into RiGHTv service delivery platform, Capgemini has ensured that Telekom Romania's customers enjoy detailed information about live and on-demand content. Another example is Zenterio's Operating system, an independent software platform which increases viewer interactivity on any new and existing hardware. This OS enabled Telekom Romania to quickly and cost-effectively launch new interactive services and applications. Broadpeak's fast channel change technology addresses the issue of long zapping times and the delay between changing channels. Broadpeak's agent, capable of detecting channel switching and interacting with a specific server, decreases channel change delays for end-users. When integrated with Zenterio's STB middleware, the solution dramatically improved channel change times for the new IPTV service.
These are only a few of the many examples presented in our new case study. Each of the eight best-of-breed partner's functions is described in detail, and together they piece the sophisticated, innovative solution that allowed Telekom Romania to offer a winning multiscreen service. As Thomas Staneker, Head of TV Technical Service Center at Deutsche Telekom said:
Having a common target amongst technology partners was crucial toward helping Telekom Romania successfully launch its OTT multiscreen service".
A Voyage to Success: Telekom Romania Launching TV Everywhere
Many centuries ago, Aristotle said: "The whole is greater than the sum of its parts". In the case of Telekom Romania, the whole was made through innovation, hard work, a unique partnership and collegiality.
Download the Case Study