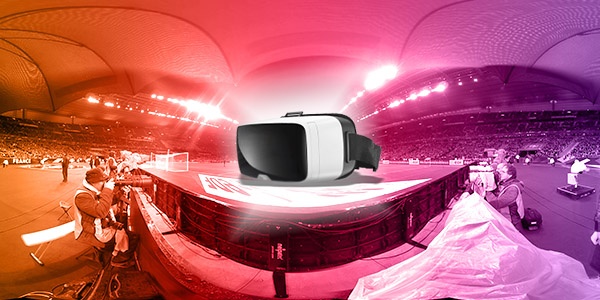 Live event television, and sports, in particular, remains crucial to the broadcast industry. A recent analysis of the US market showed that 93% of the top 100 live TV programs in 2015 were sports, while, according to Deloitte, global competition between broadcasters for sports rights has seen the value of top-tier events rise by a third in five years to $28bn in 2015. Sport counts, which is why our world's first live streaming of a sports event in 360º Ultra HD at the end of March was such a game-changing event.
Working together with France's national broadcaster TF1, private audiences in three locations watched the international football match between France and Russia that took place on March 29, live on VR headsets in our newly launched 'Virtual Arena'.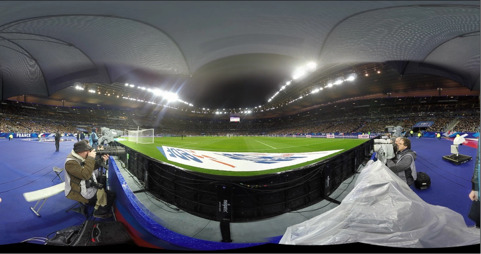 360° filming
---
---
The Virtual Arena, which will be on show at the Harmonic booth at NAB in two weeks' time and showing replays of the match (which France won 4-2) leverages our Connected Sentinel Player for secure playback and our cloud-based Voyage - TVaaS TV Everywhere as a Service solution for interactivity and analytics.
Crucially, with our partners we have developed a complete best-of-breed workflow for the project, using technology from video compression and delivery company VideoStitch, and featuring live production expertise from AmpVisual TV and 360° filming and post-production knowledge from Digital Immersion.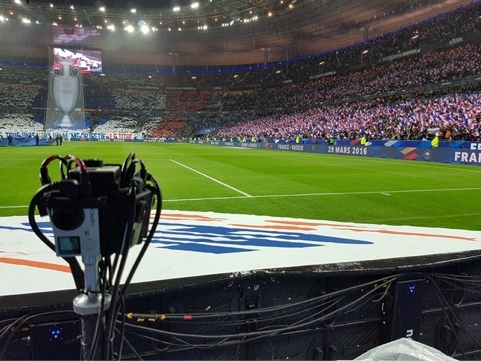 360° Camera
What's more, the technical parts of the system are pre-integrated. In other words, content owners and broadcasters around the world can quickly build and deploy immersive experiences for the new VR headsets now shipping worldwide from a variety of manufacturers.
Set up a meeting with us to view the unique Virtual Arena demo at NAB here.