VO's CEO, Philippe Léonetti, on a successful 2021 and what lies ahead for the company — and the industry — in 2022.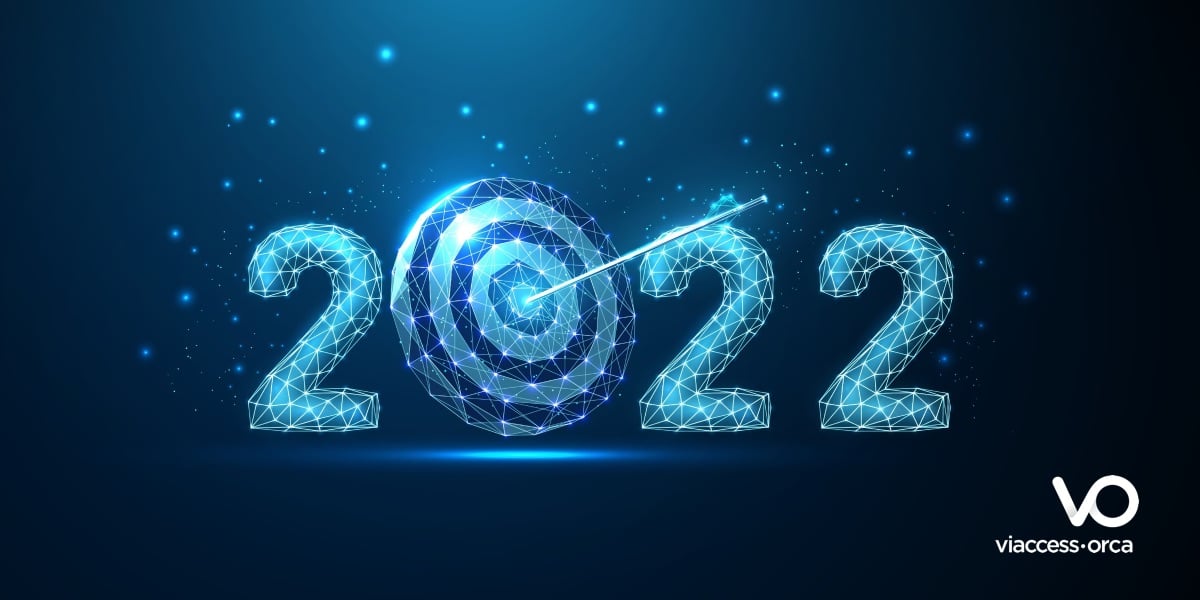 Before we look at the future, I feel we have to say something about the present. It has been another unusual year with Covid restrictions still in place. We have had very few trade shows take place and our customers are still facing many obstacles in their day-to-day businesses. Despite that, though, 2021 has been a good year, both for us and our customers.
I have been really impressed that we have been able to deliver all the projects we had planned across so many different regions; in Europe, in LATAM, and in APAC. Being able to build brand new systems anywhere in the world is a challenge for any company. Being able to do it without travel and supporting the local teams remotely, has been really impressive and I'm proud of the teams that have delivered these solutions.
They have needed to be on the ball too as we have not seen any decline in the market. In fact just the opposite. For example, one of our customers, Megacable in Mexico, decided to expand the delivery of its Xview+ OTT service to Android TV set-top boxes using our TV Platform solution. Partly as a result of this it has achieved some highly impressive growth, up 60% YoY to 1.4 million subscribers by the end of Q1 2021
Elsewhere, we have continued with our strong record of innovation in several different fields. We have expanded into the exciting world of Targeted Advertising, we have built a powerful new Anti-Piracy solution and signed our first high-profile client, France's Ligue de Football Professionnel, which we hope will be the springboard to other leagues and federations around the world. And we have made major strides in the 3D printing space where we are talking with several of the major industrial 3D printer manufacturers about integrating our products to help guarantee Industry 4.0 security.
We have also forged some stronger and deeper industry partnerships than before too. ATEME, for instance, is now integrating our dynamic watermarking solution by default into its relevant products; there is nothing to deploy, nothing to install, just the activation of an agreement. This sort of pre-integration is very powerful and supports many innovative business models, such as pay-per-use. It is also a big vote of confidence in our products and helps us reach more customers in more markets.
Looking ahead to 2022
So, what can we say about 2022? One of the things that 2021 confirmed is that solutions in our industry are getting more complex. It is strange to say that as usually technology simplifies things, not the other way round. But ten years ago if a company wanted to launch a TV system they needed to think about live, they needed to think about VOD, and that was it. But since then we have seen the introduction of replays, nPVRs, major OTT content providers, the need for super aggregation, micro-services and more.
Most operators do not have the right skillsets to manage this complexity so they are looking for companies that can handle it for them. This returns us to the importance of partnerships. Partnerships, and especially deep ones, help lower both the risk and the time to market of a project. I see more and more RFPs coming across my desk where it is not about buying a product, it is about buying a global solution, and as well as a wide range of industry leading products and services you need these best-in-class partnerships are the key to be able to provide that.
Cloud migration is a huge topic too. I think what has surprised me is the extent to which many operators still want to have their solution, or at least part of their solution, on-prem. This will be a major theme in 2022; how we manage configurations where part of the service is on-prem and part is in the cloud, and to make sure such hybrid systems do not introduce further operational complexity or suffer from structural weaknesses in availability.
That last is a crucial point as there is a definite geographical component to these discussions. While we consider cloud availability to be a given in Europe and the US, the cloud is not always 100% available in other countries around the world.
We need to always remember that global picture and understand that hybrid cloud systems definitely have their continued place in a truly global industry. We are also expanding our presence around the world. We are actively ramping up activities across Africa and have recently appointed Sammer Elia as our new Business Development Director for the MENA region, where he is already having a considerable impact on the market.
Continued growth
At VO we grew in 2020, we grew in 2021, and in 2022 we expect that growth will continue. As such, we will also continue our tradition of investing most of the cash we generate back into R&D. Not even thinking about the exciting things underway in Industry 4.0 and 3D Printing, 2022 presents many opportunities. Many broadcasters and operators are nearing the end of their decade-long technology cycles, and looking at how the second generation of their OTT solutions can be both simplified, modernised, and updated. The number of open RFPs is impressive as a result.
The large-scale transformation programs that will be needed to service all these new contracts are going to be challenging for all concerned, but I know that at VO we have the talent and the ingenuity to help ensure our customers can meet the challenges ahead of them.