Most attendees at the MIPCOM Conference held this fall in Cannes probably didn't notice the small off-MIPCOM exhibition organized by a handful of second screen technology vendors outside of the Palais des Festivals. True, some of MIPCOM attendees may have walked through the door of the Esterel conference room during one of the rare panels devoted to second screen, but it's probably fair to say that second screen remains an enigma for the multi-billion dollar a year TV content industry represented by the busy executives bustling around the market hallways.
And yet, compared to the MIPCOM Conference held last year, a time still considered the pre-historical era for second screens, second screens have undoubtedly risen above the industry radar. With tablet sales exploding in most Western markets, and TV viewing patterns becoming increasingly multiscreen, no player in the TV value chain can afford to remain indifferent to the companion app opportunity. While it may still be too early to say which of the studios, channels, operators and myriad of new entrants, like Zeebox, Viggle, Getglue and others, will emerge as the main beneficiaries in an industry expected to generate close to $6 billion in 2017, one thing is certain: we are witnessing the advent of an historical era for second screens.
Judging from my conversations at MIPCOM, the design of most current companion apps follow what I would describe as The Paradigm of Year One:
Siloed, vertical apps

: Today's apps are usually designed to maximize engagement around a single show with a focus on social and interactive features. They sometimes are enhanced with Automatic Content Recognition (ACR) technology, but lack a unifying navigation principle across a full catalog of titles in the case of studios, or a program line-up in the case of channels;

Fully editorialized: I

t may take several days of work to editorialize the second screen experience for a one hour TV show, making companion app design a relatively expensive process. This forces studios and channels to limit their companion app investments to a handful of tier one shows, which prevents the tier two programs from rising above the noise in terms of audience and engagement;

The cost of doing business:

Because of a focus on the indirect benefits generated from second screen engagement, including increased viewer loyalty and time spent on a channel's assets, direct companion app monetization methods, such as new advertising formats, TV-tablet commerce, etc. seldom provide sufficient incentive for launching an app.
No doubt there is still a long way to go before second screen technologies and usage reach full maturity; but we can already venture a few conjectures regarding the keys for progress:
Employing a simple, unifying navigation

principle across multiple program apps for catalogs or program line-ups will improve the customer experience;

Template-based automation

can radically change the economics of second screen app design and animation;

Direct companion app

monetization can turn second screens into a direct revenue generating opportunity.
Our DEEP platform for second screen interactions already utilizes a number of these key techniques. The wheel of progress is on the move! No doubt the coming year leading up to MIPCOM 2014 will be a busy one. Stay tuned!
Click here to download our latest white paper on content discovery and here to watch a demo of DEEP.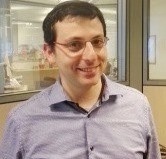 Alain Nochimowski is VP of Business Development at Viaccess-Orca (VO). Prior to this role, Alain held various business development and technical strategy positions successively at Orange, Viaccess and SanDisk, in New York, Paris and Tel Aviv. Throughout his career, Alain initiated and successfully led multiple innovation projects that notably resulted in over 20 patents issued and strategic selling to large content service provider organizations. Alain graduated from Ecole des Mines de Paris in 1999 (eq. Master's Degree)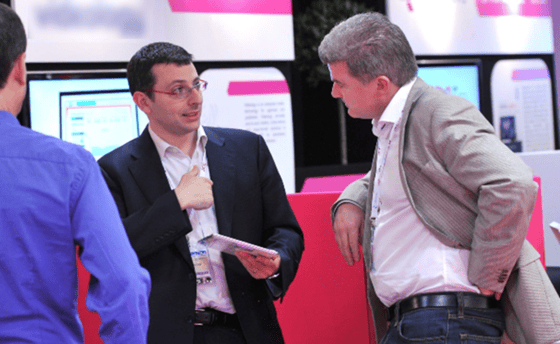 Alain (center) demonstrating DEEP at MIP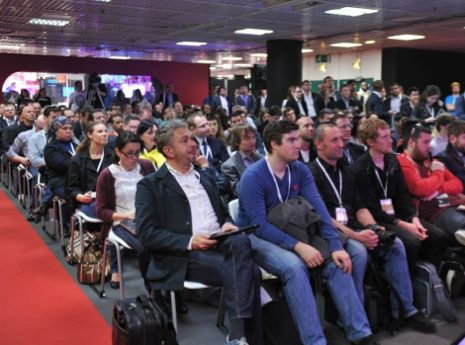 Our workshop on content engagement and second screen at MIP