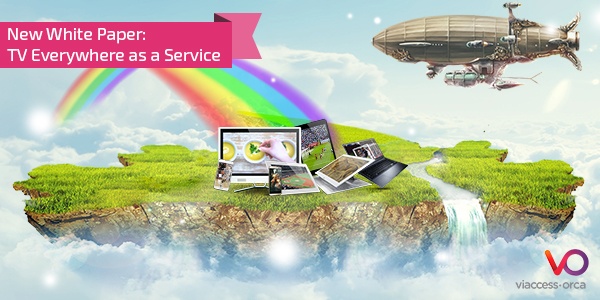 Our latest white paper looks at the challenges that are being faced by Pay-TV operators in the current market and offers a ready answer in the shape of our new Voyage TV Everywhere as a Service (TVaaS), a comprehensive cloud-based service delivery and management solution.
There is little doubt that the Pay-TV market has grown in complexity and challenge over the past few years. Driven by increased competition, there is a considerable pressure to continually offer customers new features and enhance the overall User Experience. This is not happening in isolation either, as there are significant numbers of new entrants into the market, from agile digital native players to established telcos with hefty budgets, all of whom are competing for the attention of a finite audience.
There are also significant costs associated with establishing new services. Pay-TV infrastructure typically consists of multiple components supplied by multiple vendors, which represents both a hefty initial investment and ongoing expense in terms of software, equipment, upgrades, maintenance, training and more.
While much of this can be mitigated by placing service delivery resources into the cloud, so far solutions offered to the Pay-TV industry have either been implementations of hybrid cloud- and premises-based infrastructure, or have been still fully capex-based. True, there are platforms available that leverage the cloud, but fully service-based solutions that are completely contained in the cloud have remained elusive.
The following matrix illustrates the management responsibilities placed on the end-user by first on-premises , then hosted & hybrid, and finally TVaaS solutions.
Voyage - TV Everywhere as a Service changes the picture completely. It is a fully cloud-based service delivery and management solution that takes that important, final step and enables operators to manage, publish, personalize and monetize content on multiple devices.
To learn more download our white paper below.