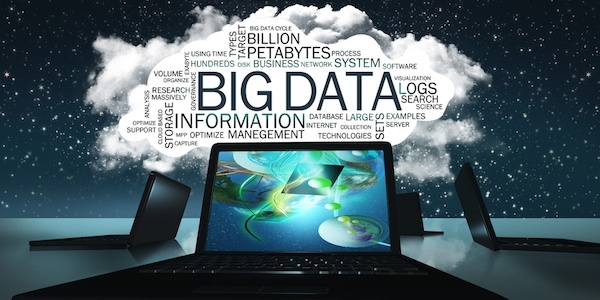 One of the key trends affecting the broadcast industry over the past several years has been the rise of big data and the growth in analytics tools that seek to understand the increasing complexity of consumer behaviours. It is no accident that the companies that have exploited it to its utmost so far — the likes of Netflix and Amazon — have also been among the ones that are most disruptive to the established industry.
Two soundbites from Netflix's director of product analytics, data science and engineering, Dave Hastings, in a session at the 2015 running of the influential Wharton Customer Analytics Conference stand out: "You do not make a $100 million investment these days without an awful lot of analytics." And regarding that analytics: "You integrate all this together, and you really get to know who your customer is."
Companies that have exploited data analytics have prospered. And while it is too early to say that those that have not have fallen by the wayside, it's not too fanciful to say that that scenario will start to play out in forthcoming years. Simply put, big data is like market research on steroids, and broadcasters that understand their audience and give them what they want, when they want it, will pull ahead from the pack.
We are merely in the foothills of a new landscape too. The amount of data we are able to capture per viewer per household is set to increase exponentially and become ever-more granular with the introduction of new, immersive viewing technologies (see our blog post The New Life of Operators' Data: From Big Data to Bigger Data for more on this subject). Add in the ability to extrapolate consumer behaviour and predict their preferences to provide a truly personalised service, and you start to get a sense of the power that is to come.
There are many questions though, which is why the panel that we are hosting on our stand at IBC, 'Monetising operators' data: Does big data mean big rewards?', is going to be such an essential experience for many operators. How do data protection and privacy laws fit into the picture?Should we be throwing away the old methods of audience research altogether? And how will we cope with the increasing velocity, volume and variety of data that is going to be unleashed by the growth of wearables enmeshed into the Internet of Things in the very near future?
Our panel, moderated by Guy Bisson, Research Director at Ampere Analysis, will be the place to be at IBC to begin to unravel the answers from an increasingly complex picture. Featuring some of the industry's current leading experts in data analytics — Antonio Carvalho – VP Research & Insight, Liberty Global; David Sanderson – Head of Sky Ad Smart; and our own Alain Nochimowsky – EVP Innovation, Viaccess-Orca; it will provide a C-level strategic analysis of developments and issues surrounding big data and seek to inform your business strategy on the subject for the next stage of its increasingly rapid evolution and deployment
The panel takes place at 11am on our stand 1.A51. Please click here to reserve your seat. It will be followed by a lunchtime cocktail event providing valuable networking opportunities for all attendees.