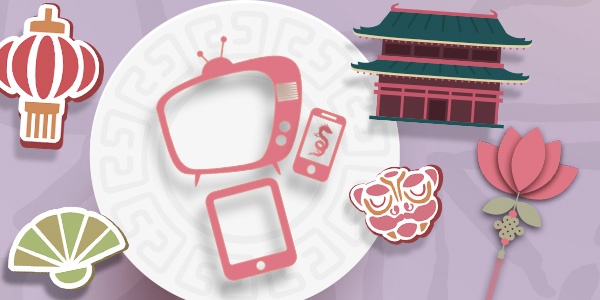 We've written recently about the impressive growth being exhibited in OTT across the APAC region, which, driven in part by increasing smartphone penetration and 4G, has been predicted to be as much as 500% between 2015 to 2019 in countries such as Thailand. While growth forecasts are universally positive across the region though, it is a large and complex territory with many different factors governing the market in play - what works well in one country does not necessarily lead to success in another. Ahead of CommunicAsia 2016, we interviewed Jean-Christophe Jubin, Viaccess-Orca's manager for the APAC region, about the unique challenges and opportunities it represents.
What factors make the APAC region unique?
APAC is the fastest growing and largest region in the world, but it is actually a group of very different areas with different cultures and customer habits. South East Asia is very fragmented, ANZ (Australia and New Zealand) is very similar to Europe, Japan/Korea/Singapore are very mature, and, of course, you have India and China which are very separate animals. At VO APAC, we are currently focusing on the South East Asian market, where we see more opportunities, and on India, where we have an historical presence and a strong network of local partners.
What services represent the best opportunities for operators in the region?
In APAC, we focus on TV Everywhere OTT products and on our TVaaS cloud solution which responds perfectly to the current OPEX market requirements. We have generated a lot of interest in this during the last six months. Security/CAS is more opportunistic, though we have a large amount of interest as a result of the digital switch-off markets in Indonesia and India.
Netflix has just rolled out across the world. Apart from China, of course, have you detected any discernible change in OTT demand from operators in the region so far?
Netflix's CEO was a speaker at the APOS conference and highlighted Netflix' strong ambitions in APAC. Competition is also very active, with iflix, Hooq, VIU, etc. Interestingly enough Netflix is consistent with its pricing strategy — around US$8 — targeting high-end markets in emerging countries. Competition in the region is more aggressive on prices around the US$3 mark, with a larger offer on local content. However, I do believe operators want to retain metadata and control the advertising model, and therefore will be looking at launching their own VOD.
What challenges does rolling out new products in what is viewed as a 'mobile-first' region represent?
VO products address broadband/STB markets as well as mobile markets. More generally, the first challenge is the level of the infrastructures. In many Asian regions, broadband is not fully operational and 4G is limited to main conurbations. The second challenge is the business model: Operators are launching OTT services to keep up with the competition but the business model and the billing solutions are still unclear. I will also add a third one which is piracy, a common practice in south East Asia.
It is an incredibly diverse part of the world, with huge differences in GDP and infrastructure across its breadth. What interest in what products and services is coming from where?
It is a very diverse region and differences exist even within the same country. Looking at Indonesia for instance, high end Jakarta condos with FTTH are looking for advanced OTT solutions and services. On the other side, most of the countryside is still analogue.
Excepted Singapore, HK and ANZ, ARPU are significantly lower than in Europe pricing/features has to be adapted to be competitive. VO can offer OPEX models that can absorb the setup cost at the launch of the project will help us to be more competitive.
China - where internet video consumption is exploding - is somewhere in between with solid broadband infrastructures but still a low ARPU.
What do you think will be the main drivers in the region over the next handful of years?
The explosion of OTT Video consumption in China is a fact and it is happening now. For the coming year, I foresee an active development of the OTT market in South-East Asia countries with infrastructure and customer habits changing rapidly. I also see more and more new content (niche content, foreign channels, etc…) reaching these markets and creating a demand for OTT video. With world class solutions for OTT and an international reputation for security, VO has a solid offer for the APAC markets.
And where are the hurdles? What could be the hindrances to progress? Will there really be enough infrastructure investment to support the projected 4G traffic?
Infrastructure is the main hurdle. Many towns are switching directly to fibre which offers a very promising perspective for OTT services but fundamentally broadband quality is not good enough to offer nationwide OTT services and significant markets. But it is changing rapidly. Also, the pre-paid billing system widespread in South East Asia, doesn't help when it comes to S-VOD and subscription-based recurrent business models.
What do you think the television landscape will look like in APAC in 2020?
Even more than elsewhere in the world, mobile TV both for live and on demand content is generating a lot of traction. 4G is growing fast and a lot of TV content is consumed on the go. OTT will also deliver, with targeted contents, to an increasingly large spectrum of diverse communities in Asia. Asian operators are desperately looking for new content adapted to their new breed of customers which will be mainly consumed on demand. However, having said all that, I do believe that, as far as revenue is concerned, it will still be driven by the big screen for pay-TV events such as live sport, 4K movies and more…at least for the next few years!
***********
To talk more about the region's potential and how Viaccess-Orca can help your business, make an appointment now to see us at CommunicAsia 2016.