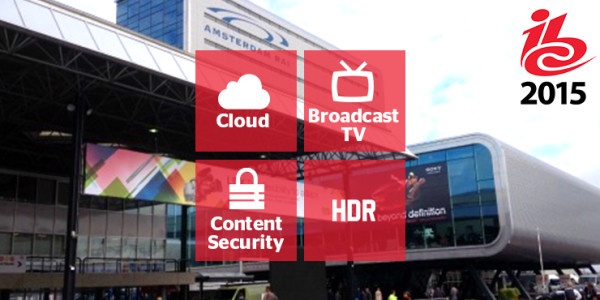 As the sun sets over Amsterdam, our last Top 3 of IBC2015 concentrates on what we can take from the show: what best represents the future roadmap of the industry?
The Cloud is Inevitable
Both on the show floor and in the conference, the wholesale migration of whole sections of the broadcast industry over to the cloud was evident. We have written at length before of the advantages it brings, but it's worth reiterating briefly.
As we said in the introduction to the Reach for the Cloud panel that we held on our stand at IBC, the cloud answers the conundrums of more consumer choice, more consumer devices, faster Time to Market and greater cost pressures. It can scale to handle spikes, can leverage the power of data analytics, and can drive innovation through agile development.
Indeed, one of the standout stats from the panel came from Kiran Patel, Executive Product Manager Media Services at BBC, who said that instead of changes to their production system taking months to percolate through, they are now making 30 to 40 iterative changes a week to their VideoFactory cloud-based system.
Such arguments seem to now be winning over even the cloud deniers.
As part of this, and you can argue at length over whether it's the cause or a symptom, the speed at which IP production models are being adopted is accelerating. There are now a host of proprietary systems in development, some of which have an impressive number of participating companies.
The key, as always, is enabling those standards to converge so that all the different bits of kit can talk freely to each other in an IP production chain. But timeframe estimations of that run from as little as 18 months away, with even pessimistic forecasts only extending as far as five years.
As nScreenmedia's Colin Dixon, who moderated our Reach for the Could panel, put it in his introduction:
Many operators and content providers are thinking about moving their entire operation into the cloud. While many vendors have solutions to help do this, it is a complex project that requires careful planning. Luckily, many companies have already been through the process and we can learn from their experience."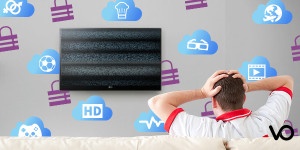 HDR is the Future
We are used to discussing new formats at IBC, with the conference in particular casting a wary eye at what is coming down the pipe. This year the talk about Ultra HD was largely parked — it's basically a given now, the only real discussion being about how quickly it will make it beyond pay-TV and out into the mass market — and it was all about High Dynamic Range.
The uptick in picture quality that HDR can achieve in living rooms around the globe is impressive - vastly increasing both the number of colours that can be shown on a screen and the brightness of the screen itself, from around 100 nits to 1000. What's more, it does not look like it will entail costly distribution infrastructure upgrades to carry the increased data of the signal, which is currently around 20%.
The jump from 4K to 4K HDR is therefore one from 15Mbps to 18Mbps; while if 2K is delivered in 5-6Mbps, 2K HDR requires only a comparatively minor increase of 8Mbps.
"HDR is the new black," Simon Fell, director of technology and innovation at the EBU, quipped to the conference, but there is some significant devil in the detail which needs to be ironed out. There are currently four main competing systems from Dolby, NHK, Philips and Technicolor sitting in front of the ITU committee charged with sorting out a standard, and not much progress will be achieved until that is locked down. Also, as yet, live material still presents a problem. RED though was just one camera manufacturer showing a live HDR output at the show and, while that is for a rather high-end film camera, with enough incentive that will not so much trickle down as surge to the broadcast camera ends of the market in a torrent.
Broadcast is Changing Permanently
The old certainties are gone, swept up in a tsunami of change that is reaching all areas of the industry. Consumer behaviours are changing, delivery mechanisms are altering, business models must be rewritten…it is a time truly like no other.
It is important to remember though that linear TV is still very much the powerhouse of the current industry, both in terms of viewers and in many respects in terms of technology. As Rod Fairweather, Senior Director Media & Technology Infrastructure at Viacom, pointed out on our Cloud panel:
https://twitter.com/ViaccessOrca/status/642993683193819137
In other words, the production economics of TV Everywhere work because it is piggybacking on all the skill, effort and resources of traditional television.
There is though a sense that that 90% will be eventually eroded over the coming years, mainly because of the power of IT which is very much the 400lb gorilla in the broadcast room.
Al Jazeera CTO, Mohamed Abuagla, pointed out that there were 11 IT companies exhibiting at IBC2015 and, more to the point, their combined R&D budget is around five times the size of the whole broadcast industry. "And these guys have a vision," he told an IBC conference session. "They will buy everything up in the next five years and start again."
No wonder that research from IBM Global Business Services (presented behind closed doors at the IBC Leaders' Summit) suggests that 67% of broadcast professionals believe non-linear and OTT viewing volumes will overtake those of linear broadcasting within five years. Not only that, but a majority also believe that non-linear revenues will overtake linear in the same timeframe.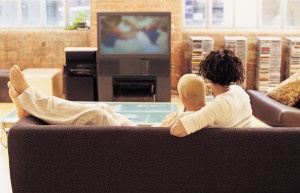 Securing Content is More Vital than Ever
Yes, we know we said Top 3, but this is important enough to add as an extra takeaway all by itself, especially as it is crucial to the successful implementation of both points #2 and #3 above.
As we detailed in our recent white paper on the subject, peer to peer protocols are increasingly being adapted by piracy for live streaming, making modern video piracy — and the fight against it — very much a realtime undertaking. As the industry moves towards increasingly IP-centric modes of production, premium rights costs maintain their upward curve, and it also starts distributing higher and higher quality material, so ensuring content security is a vital part of emerging business plans. The problem is also becoming more difficult as pirates evolve and iterate their technologies at a rate that broadcasters can find it difficult to keep up with.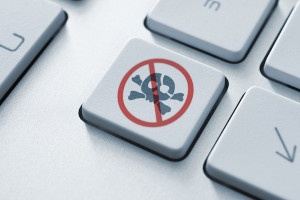 To hear more about the subject and understand how companies like VO are helping in the rapidly evolving battle you can rewatch our IBC Panel here: Protect & Serve – IBC2015 Panel Discussion.
And for other viewpoints about the great IBC 2015 with over 55,000 visitors and 1800 exhibitors, we also recommend reading:
IBC 2015 themes: The Cloud, Data, Apps
VOD Professional's IBC2015 Review
It is undoubtedly going to be an interesting few years ahead.
Photo credit -Amsterdam HDR: Bert Kaufmann / Foter / CC BY