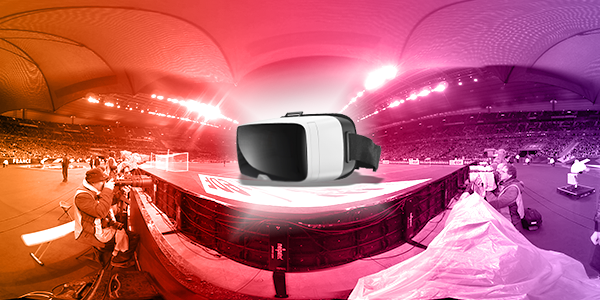 2016 has long been billed as the year that VR hits the mainstream, by us as well as others, and so far it seems that matters are unfolding much as predicted. In fact, sales in some sectors are ahead of expectations, with the low-end smartphone market — the likes of Google cardboard and Samsung GearVR — predicted to sell 14.5 million units worth over $500m by the end of this year.
The figures come from a wearables-specialist CCS Insight report, and are backed up by other salient data points as well. In May, Google revealed that its Cardboard application has been installed over 50 million times, an impressive leap up from the 25 million figure reported only as far back as January 2016. Oculus VR, meanwhile, stated in July that there were more than 1 million monthly active users of the Oculus-powered Samsung Gear VR.
The higher end is doing well too. CCS estimates that 2m dedicated headsets — the Oculus Rift, the HTC Vive, and the forthcoming PlayStation VR etc — will be sold in 2016. That all mounts up to an impressive $1.5 billion for 2016, rising to $11 billion and 21 million devices by 2020. "Dedicated VR headsets will play a critically important role, accounting for 85 percent of total market value despite being only 23 percent of volume, as low-cost smartphone VR products sell in their millions," it says.
So far, very much so good therefore, especially as a widely reported statistic from Deloitte's influential TMT Predictions 2016 guesstimated that sales of headsets would be between 1m to 1.75m units at the start of the year. What's more, all such numbers were then revised to the lower end of the scale following initial, high price points of both the Rift and the Vive. Effectively, the industry was expecting 1 million headsets to be sold and it looks like it will reach almost 2 million; we're almost twice as far along the curve than expected.
And, of course, then there's the recent Juniper Research report that claims the 2016 VR hardware market could be worth as much as $5bn.
There are, of course, a couple of unknowns here: firstly, how much the CCS figures are relying on the Playstation VR to capture the holiday season gift market after it launches on 13 October; and secondly what boost the 85 hours of 360-degree video on show from Rio 2016 will have given the market. These figures have yet to be made publicly available, but given the stellar online figures from the Games (NBC's conventional viewing numbers might have been famously low, but its streaming ones boasted 100m unique users, up 29% on London 2012) the indicators are at least looking good.
Follow the link to read more about our VR solutions.
And click on the banner below to set up a meeting with us on Stand A28 at Sportel 2016.