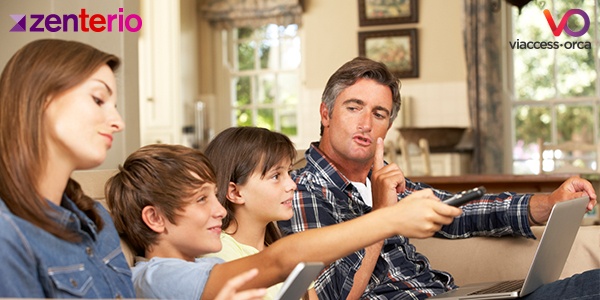 Engagement and personalization of TV services have been the buzzwords for a while – at least since the concept of TV Everywhere really started catching up in 2011.
Data shows that TV personalization and choice are some of the most dominant factors in the evolution of the way people consume their entertainment. From the content service providers' point of view, personalization is a lifeline if they wish to keep existing viewers loyal, engaged and more importantly gain new ones. Therefore, content service providers keep looking for innovative services in order to remain engaging and relevant in order to ensure their customers feel that the offering was designed especially for them.
Next week at TV Connect London, Viaccess-Orca and Zenterio will introduce Voyage apps for cross-screen engagement - a new personalized solution adapted for a multi device world. It is based on Zenterio's HTML5 based user interface JETUI that takes the user experience a step forward. But before presenting some of the demo features, let's first have a look at the evolution of personalized TV.
TV services today offer an abundance of choices. At any given time viewers can decide whether they want to watch sports, their favorite series, films and much more. For some viewers, this endless amount of content can be somewhat overwhelming, and learning the art of personalization is crucial for TV services' growth.
What makes one recommendation service stand out in the crowd? First and foremost understanding the users' needs and offering them a service that is useable: functional and simple. And learning their viewing habits and preferences in order to offer them content based on this knowledge.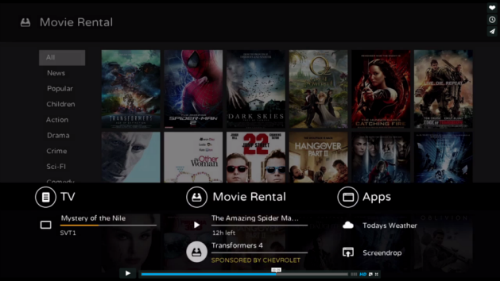 Voyage apps on a TV screen with Zenterio's JETUI: movie rental screen, showing various genres and the current linear TV broadcast
Voyage apps solution on TV with Zenterio's JETUI: VOD catalogue and recommendations categories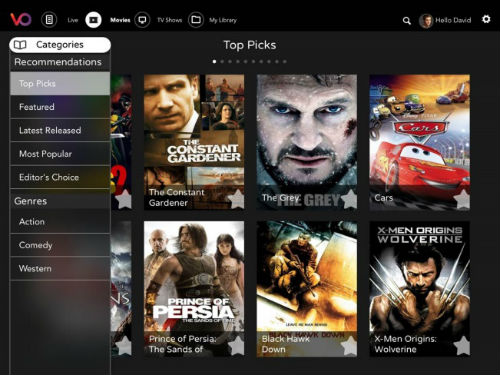 Voyage apps solution on iPad: offering titles by various categories and search algorithms
Recommendations can be based on data collected on previous viewing patterns, or on ratings of popular shows. Other recommendations are based on understanding whether the user prefers to watch TV series or films, children's shows or music. This information, when gathered, helps the viewer to navigate through the sea of content, and from the service provider's point of view keeps a happy customer willing to extend his subscription.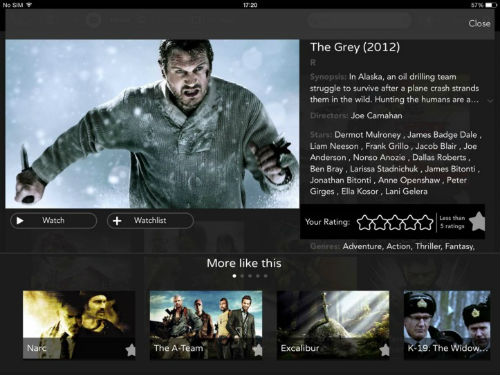 Voyage apps on iPad with Zenterio's JETUI: a movie page and additional recommendations based on the chosen title
However, personalized TV services need a more holistic approach, which takes into consideration the way today's viewers are consuming their entertainment: anytime, anywhere, on multiple devices. Once they discovered their desired content, users are looking for a harmonious personalized TV service which enables them to switch from one device to the other.
One use for that could be the smooth transition of the content between a mobile device (a user who started watching a programme on the train) and a TV set (once arrived home and wishes to continue watching the programme). In other words, audience today want their devices to "talk" to each other, make the shift as invisible as possible but at the same time hang on to the data which was collected (e.g. point in time where the viewing was paused, recommendations, viewing preferences) – across multiple devices.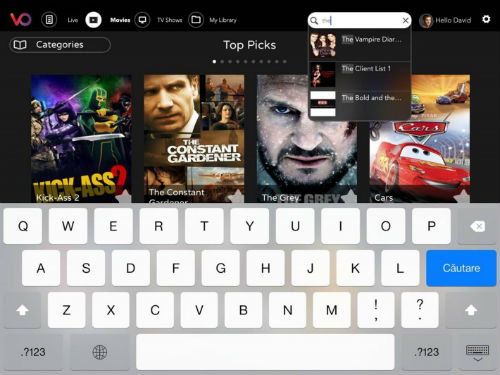 Voyage apps solution on iPad with Zenterio's JETUI: auto suggest and search features
Another common use is a login process. Who isn't tired of trying to remember, typing and changing passwords? By having an easy login process on a mobile device, which then extends to the TV with a simple seamless swipe, transfers the user's profile and preferences and keeps the TV experience personalized. If another household member swipes their content to the TV, the TV will automatically change user. No password typing, no hassle.
The apps also enable targeted advertising – while watching a movie, users receive ads related to the content consumed and can click to open them on the second screen. The system supports viewing of certain titles for free if a user agrees that this content will include advertisements.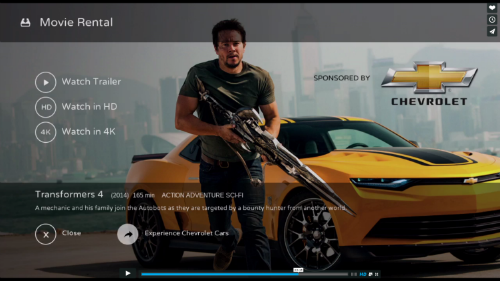 Voyage apps solution on TV with Zenterio's JETUI: movie page and related ad
VO in partnership with Zenterio will present this new phase in the evolution of contextualized services and personalized TV. In this special cooperation, Zenterio brings its vast expertise in STB middleware, UI and targeted advertising, while VO contributes its expertise in content discovery and personalization. The fruits of this collaboration created Voyage apps, which introduce an intuitive, personalized experience across devices.