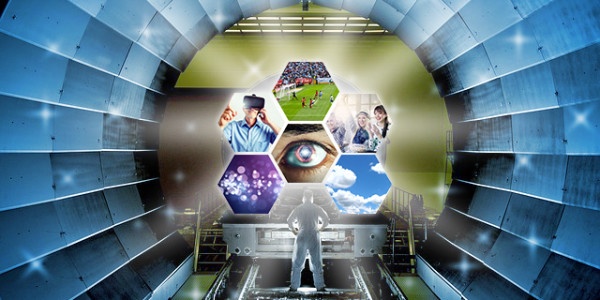 Sometimes, it seems that reports of the satellite TV sector facing turbulent times have been around for almost as long as the internet.
Certainly, they have increased in volume, as the roll out of reliable broadband has gathered worldwide momentum, and the major OTT players have followed with it (Netflix, for instance, is now a truly global player and available in every major country apart from China).
Yet, for all the bluster, regarding the future of the satellite industry, satellites are still being launched and the channels are still attracting viewers.
Indeed, according to a recent Euroconsult report, Satellite Pay-TV: Key Economics & Prospects, the number of satellite pay-TV subscribers is predicted to rise from 196 million households in early 2013 to nearly 340 million accessing nearly 30,000 channels by 2023. So, why has satellite tv not yet succumbed to its broadband competitors? There are several reasons.
First, it is still remarkably cost-effective to deploy, especially in emerging markets and large territories where the cost per home for broadband and DTT technologies rises significantly as population density falls. Central and Eastern Europe, Russia, and Africa are all seen as key drivers for continued satellite uptake. Indeed, Euroconsult estimates that emerging markets now account for 60% of global subscribers, as well as nearly 100% of subscription growth.
Second, even in the developed world broadband penetration is uneven. OTT giant Netflix analyses data transfer speeds across a range of ISPs in different countries, and, according to its November 2015 figures, it rates Belgium the highest with an average speed of 4.12Mbps (the USA, for reference, manages 3.41Mbps).
According to Netflix's own help files, 3Mbps is recommended for SD quality streaming, with HD not being practical until 5Mbps and 4K requiring 25Mbps.
These figures include a certain amount of headroom, and with the introduction of new codecs, such as High Efficiency Video Coding (HEVC), the same signals can be practically carried at smaller bandwidths; 2.5Mbps for HD and 15Mbps for 4K.
However, and especially in relation to future formats, average ISP performance simply isn't currently capable of powering Ultra HD OTT in all but a few areas of a few major cities.
For example, while the UK's BT telco might have launched one of the world's first 4K OTT services, reports state that it will only progress an order if the download speed of the line is estimated to be around 45Mbps (i.e. enough to accommodate the 4K signal and everything else a household might have going on at the same time). The UK government, meanwhile, defines 'superfast broadband' as 24Mbps.
---
Download our guide to Voyage – TV Everywhere solution and service delivery platform, converging all delivery networks – Satellite, Cable, IPTV, OTT, etc.
---
Satellite TV - What does the future hold for it?
Of course, a satellite-powered 4K Direct to Home (DTH) service is a way off yet, and would necessitate at the minimum a STB upgrade to accommodate the HEVC chipset required to decode a 4K signal (not to mention a significant upgrade to hard drive capacities). But given the huge rows about net neutrality in the USA, satellite solutions seem comparatively stable, free from political and legislative interference and future-proofed.
It's also worth pointing out that for all the growth of IP, linear TV still holds an extremely pre-eminent position amongst viewers worldwide, with big live events in particular remaining phenomenally popular. For example, FIFA estimates 3.2bn people watched the 2014 World Cup. , and the Olympic movement says 3.6bn tuned in to London 2012. Linear TV is something that satellite simply does very well.
Factor in hybrid technologies like the growing HbbTV standard, which enables delivery of on-demand programming and applications alongside broadcast delivery via satellite, as well as innovative developments in providing alternate return paths — an ability gaining in importance as broadcasters seek to exploit data analytics — and satellite can be viewed as working hard to maintain its relevance.
Also with Hybrid TV systems, content service providers can link broadcast and on-demand content to customers who are already connected to an Internet Service Provider (ISP), even if it's a different provider than themselves.
The future in all probability is hybrid. Recent surveys show households in mature markets have a distinct tendency to subscribe to more than one television service at once; a cable, satellite or DTT service for 'mainstream' viewing with an IP-provided VoD layer alongside.
In its August 2015 report, Satellites to be Built & Launched by 2024, Euroconsult estimates that 140 satellites over 50kg will be launched each year over the next decade, with geostationary comms satellites very much still one of the core markets. And as the television universe itself continues to expand, with more hours of content available per primetime than ever before, so there is still plenty of room — and indeed demand — for satellite TV to expand within it too.