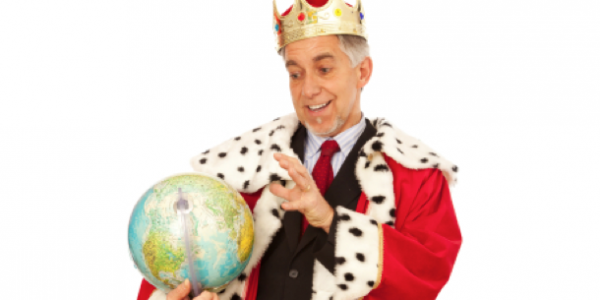 A long, long time ago, in a far-away land, service providers ruled the earth and forced their clients, called subscribers, to forgo all their user experience choices and preferences and surrender to the service providers' dictates.
But everything changed when smartphones, tablets, Blu-rays and smart TVs arrived. The subscribers were so enthusiastic about these new devices and their manufacturers that they no longer were bound to one service provider. They could now choose and switch rather easily.
The service providers feared they were doomed. But hope was not lost. They still had one power over the subscribers: they could create a user experience so unique, so smooth, that it would lure them back. That user experience had four key aspects without which the service providers would have been soon forgotten:
1. Make it Their Own
The regular Joe or Jane is overwhelmed with so much TV content that they become saturated. Each service provider lists their content in a catalog in which one can get lost.
A service provider could get an edge by offering personalized recommendations and navigation through the content. Users would then be more likely to find something they like, thus pay more, thus be happier and as a result, find more things they like… and again pay more, be happier…etc, until the end of times.
Relevant is always better than popular.
2. Keep it Simple
The fewer clicks a customer has to make before getting to what they want is a definite plus for any interface. So abandon the "Please Wait" loading screen or ask users for their OK to proceed.
Also, help them understand quickly what they are viewing. A picture always does the trick. As AV&Co. reported, "46% of 18-44s say they prefer a screen with apps or images of available content to a traditional TV guide."
UNE, a Viaccess-Orca customer in Colombia, enjoyed a 32% increase in VOD purchases after switching to a simple page with three recommendations.
3. Tailor Service to Specific Screens
We mentioned all the different devices out there, each one with its own interface, screen, purpose, size, etc.
A service provider that tailors its service, functionality and content to specific devices and screens ensures its edge over service providers offering routine user experiences.
4. Stay the Course
It came to pass that it was raining devices and the subscribers were liberated. But soon enough, there were so many devices that subscribers became tired or just stopped paying attention to every minute aspect of the user experience.
To overcome that reaction, service providers need to create a consistent user experience that is so intuitive, the users are easily able to operate any screen, even when they encounter it for the first time.
Service providers then can send TV recommendations to mobile units, which then become portable set-to-boxes able to control and identify the TV service are on to something. Using the same backend for all screens, enabling them to speak the same language, also gives a service provider an advantage.
After the service providers followed these rules, they gained back some of their control, hooked the subscribers once again and turned them into addicts. Once users were addicted, it was hard for competitors to lure them away. And so the service providers and subscribers lived happily ever after.