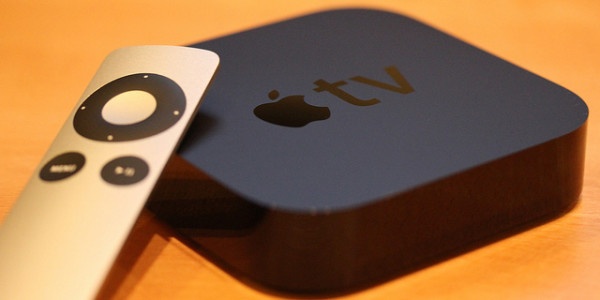 According to Adobe's Q2 2015 US Digital Video Benchmark Report, Apple TV is helping to drive the adoption of TV Everywhere at an impressive rate while other devices are starting to find traction in the marketplace difficult. And, with the fourth generation Apple TV waiting in the wings, you can only imagine that TV Everywhere is going to become an ever more powerful string to Cupertino's bow.
Overall, the picture for TV Everywhere is very good. Even without a summer sporting event such as the Olympics or soccer World Cup to lift figures out of the traditional summer doldrums, the report states that TVE viewing has risen by 63% YoY, while the share of TV Everywhere viewing via OTT devices jumped to 21%, — an increase of 110%. Drilling down into that a bit further, it seems that Apple TV has increased its share of TV Everywhere viewers by 10% QoQ. This is the complete opposite to the share of viewers for other Connected TV devices, such as Roku, which saw a marginal to no movement over the same period.
This is no small survey either. The Adobe report measures something in the region of 159 billion total online video starts and 1.49 billion TV Everywhere authentications over 300+ different sites and apps acting as access points for TV Everywhere. As near as anyone can tell, this is genuinely what's going on out in the real world.
And interestingly, one of those real world stories is that Apple seems to be shooting itself in the foot here slightly, as part of the rise in viewing on OTT devices comes at the expense of that on the iPad. The share of youth-oriented TV viewing on OTT devices, for instance, has increased by 153% YoY, while the iOS share declined 32% YoY.
Steve Jobs, in the wake of the 20th Anniversary iMac debacle, famously once said "I just don't like television. Apple will never make a TV again," and dismissed Apple TV as a hobby. His successors, though, have been blessed with better timing, allowing an Apple TV to first piggyback on and then help drive an industry-wide move towards OTT and TV Everywhere. And, as the company has found over the past decade or so, selling consumer devices, first in the shape of iPods and then iPhones, can be a rather profitable enterprise.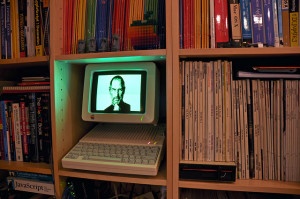 Oddly enough the fourth generation Apple TV, announced in September, made as many headlines for what it lacked — notably a streaming TV service and 4K compatibility — as it did for what it featured. But all the same it has led some commentators to some fairly devastating conclusions about the future of the Cable TV industry in particular. If we can say that overall, the picture for TV Everywhere is very good, articles such Flurry Insights' The Cable Industry Faces The Perfect Storm: Apps, App Stores and Apple, point to a future where overall, the picture for cable can be characterised as very bad.
Its synopsis is roughly that people are spending more time in apps than watching TV, and Apple is not only putting a more powerful device in the living room with its own dedicated OS, tvOS, but it is opening up the Apple TV App Store to those living rooms.
"These developers will now bring their content to the TV screen and capture more time from the US consumer," wrote Flurry's Simon Khalaf. "Now rather than having dozens of channels to watch, US consumers will have thousands of apps to enjoy on their flat panel TVs ranging from games, to eSport apps, to live entertainment apps, and to whatever these developers will cook up over the next year. And just as they did on the iPhone and iPads, consumers will download these apps and spend plenty of time on them, leaving the dozen or so cable channels lost in a sea of apps."
What's more, Khalaf reckons that all this activity will give Apple plenty of time to strike better deals with the media companies and marginalize the cable companies further when it launches its own, long-rumoured streaming service at some point next year. That is, you feel, when the company may well really accelerate over the horizon: not only away from the competition such as Roku (though Roku has just in turn announced its own latest device and ensured it has the 4K capability that Apple conspicuously lacks) but firmly towards an OTT Device-powered TV Everywhere future.
As Apple puts it on its own website, the television finally gets some technology love.
Earlier this week, Interbrand released its annual ranking of the world's most valuable brands, with Apple securing the top spot for the second year in a row. What's more, according to the various ranking methodologies Interbrand uses, Apple's brand is now 43% more valuable than it was this time last year. Will it be able to beat that figure next year? Your television might have the answer.
To learn more about how you can implement TV Everywhere in your own country, download our guide to Voyage - TV Everywhere solution.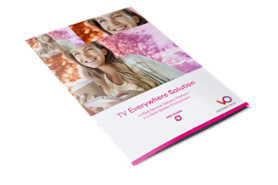 Photo credits: nakagawa / Foter / CC BY-NC-ND
blakespot / Foter / CC BY