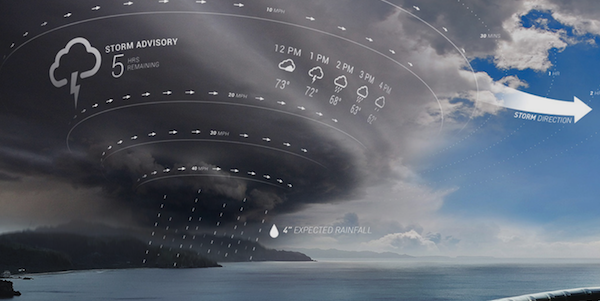 In January 2015, analyst Digi-Capital made a bold statement about the future of Virtual Reality (VR) and Augmented Reality technology (AR). "VR will be big, AR will be bigger and take longer," it said. In the two years since, not only has that become received wisdom in the industry, but we now have a year of hard data under our collective belts to test that hypothesis.
It's easy to forget that this time a year ago, you couldn't yet buy a top-range VR headset. But then, Digi-Capital's analysis of the market in 2016 makes for some uneasy reading in places. The high-end headsets came in a lot more expensive than expected and underperformed as a result. Instead of being worth $3.8 billion, the market was only worth $2.7 billion by the time we got to year's end.
However, balanced against that was the success of Pokémon Go, whose $600 million sales from that initial three-month zeitgeist-friendly burst led the title to net more money than the rest of the entire VR games market over the course of 2016. This, argues Digi-Capital, has fundamentally changed the future growth of the market and given it the potential to reach a yearly income of $108 billion by 2021, the majority of that money driven by AR.
It sounds a bold claim following the success of one game, even such a phenomenon as Pokémon Go, but it makes sense when you consider the role the smartphone could play over the coming years.
Augmented Reality Technology and the Smartphone
Digi-Capital reckons that there are five main challenges still to be surmounted to produce a truly mass market AR device.
A hero device: a small object of technological desire that people will want to own
All-day battery life
Mobile connectivity
A thriving app ecosystem
Telco cross-subsidization
Battery life in particular is going to be a hard one to solve, which is the sort of realization that leads Mark Zuckerberg to comment: "…the phone is probably going to be the mainstream consumer platform [where] a lot of these AR features first become mainstream, rather than a glasses form factor that people will wear on their face."
One model has already been launched. While the Lenovo Phab 2 Pro phone is not going to win any design awards, when revealed at the tail end of 2016 it did boast some rather cutting-edge technology in the shape of Google's Project Tango. This added a time of flight camera, an IR projector and a fisheye motion camera to the phone's array of sensors, allowing the phone to analyze motion tracking and depth perception to undertake area learning, i.e., build a virtual map of your environment.
It's not there yet: the phone is clunky, the tech is imprecise, and developers have yet to really exploit Tango and make something great out of it. But in terms of potential, the Phab 2 Pro is one of the most significant phones ever released.
Digi-Capital's contention is that if Tango and Tango-like technologies can be built into the next gen of smartphones, then that takes AR into the world of the high-volume, rapid replacement cycle that is the province of the smartphone. This means the technology can go mass market in the space of a single, popular app.
'Software sells hardware' is as true an aphorism as you'll find in the tech industry. It is working for Nintendo, who has managed to couple its new Switch console with one of the greatest games ever made - Zelda: Breath of the Wild, and is reaping the benefits as a result. It worked for Apple all the way back at the pre-Mac launch of the Apple II;, many of its sales were driven by the first ever spreadsheet package for personal computers, VisiCalc.
Augmented Reality Technology: What Does the Future Hold?
Talking of Apple, it's hard to avoid the company when delving into the subject. The Financial Times now reckons that Augmented Reality technology has overtaken the infamous Apple Car as its next big launch into the realms beyond the iPhone, and quotes company CEO, Tim Cook, as saying that AR would "take a little while" to arrive but "we will wonder, when it does, how we lived without it. Kind of how we wonder how we lived without our phones today."
If smartphones are to be a stage in AR development, it is likely that they will be a brief one. Apple, Microsoft, Google, Facebook, Samsung…all the tech giants have glasses-based AR technology in development in secret labs and skunk works, with Microsoft's HoloLens technology probably the furthest along at the moment. While there is still no word of a consumer release, development kits shipped last year and are available to buy for a mere $3000.
The elephant in the room is, of course, Magic Leap (see the picture at the top of this article), the ultra-secretive Florida start-up that has shown little in public apart from some intriguing videos demoing how its technology works and whose $793.5 million raised in capital last year alone accounted for $3 out of every $10 invested in VR/AR.
<strong>Learn why <a href="http://blog.viaccess-orca.com/industry/video-vital-mobile-arpu-vrar-investment-300-industry-insights/">VR/AR Investments</a> were up 300% this past year.</strong>
Multiple rumors suggest an organization in chaos, with commentators such as Wareable even going so far as to suggest it could even end up being vaporware after all. Sift through the current rumours and you end up with a back-pack tethered unit smaller than HoloLens, but bigger than usual glasses with a pricepoint north of $1000 and a late 2017 release date. ?
The truth is no one really knows, but still, it casts a spell. Straight after calling it vaporware, Wareable says: "but something niggling inside tells us Magic Leap could still be great."
2017: The Key Year for Augmented Reality Technology
By the end of the year, we should know more, especially whether the immediate future is to see Augmented Reality technology collapse around being smartphone or smartglasses powered. Either way, it will probably be time to bid farewell to the phrase Augmented Reality, as Mixed Reality takes its place. This is a superset of AR and sees the technology adding digital objects to physical ones, anchoring them to points in the real world and creating a genuinely blended environment of the physical and the virtual.
An influential PWC report last year, The road ahead for augmented reality, suggested the time horizon of enterprise adoption for AR was two to four years out and for MR was three to seven. All of which makes the closest horizon now a mere year away.
<strong>Discover <a href="http://blog.viaccess-orca.com/industry/10-things-you-should-know-about-vr-streaming/">10 Things You Should Know About VR Streaming</a>.</strong>