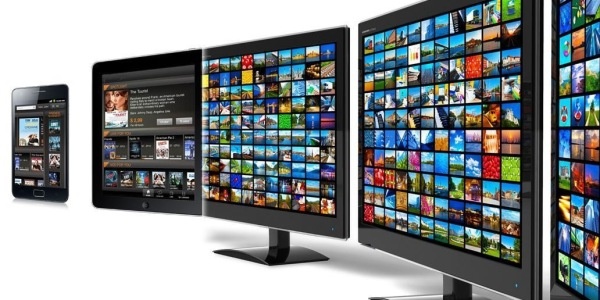 One of the things that you notice when you look around the current TV industry is that, unless a broadcaster is very, very new, at some point it is having to deal with legacy technology. And not just the technology in isolation either, but also the resultant workflows and business models that their technology has forced them to adopt and deploy over the years.
With multi-platform content and TV Everywhere paradigms still fairly new, most existing operators launched their services on a single type of network, be that terrestrial broadcast, satellite, cable, mobile or otherwise. The problem they have now lies in joining those services together.
The temptation — often driven by a pragmatic short-term view — is not to really bother, but instead live with the current system and, what's more, carry on the process of implementing a separate silo for each new network as the industry continues to evolve. These silos can extend dramatically far back through the production pipeline and even into the commissioning process. However, with every siloed process that occurs within an organisation so inefficiencies mount.
There can also be an inherent problem in some of the solutions being deployed to mitigate all this and attempt break down the silo walls too. These too can be legacy systems — indeed, some of the big name systems from some of the biggest technology companies on the planet are exactly that — and have not been designed from the ground up to break through barriers, allow cross-platform functions, and be a genuine, unified TV Everywhere platform.
Some of these platforms which are widely deployed are old, first generation IPTV solutions, not geared towards OTT and in some cases don't even offer any multiscreen service support.
The fact that these legacy systems can help at all is a testament to the ingenuity of an army of software engineers that cobble together disparate programs, sometimes added to the whole via deliberate technology acquisition. But continued evolution can show up the weaknesses in this approach, the stitches in the Frankenware unravel, and at the worst you can end up with a monolithic solution that is slow to react, update and adapt to the fast-paced changes the current broadcast climate requires.
you can end up with a monolithic solution that is slow to react, update and adapt to the fast-paced changes the current broadcast climate requires''
Which is where a product such as our Voyage - TV Everywhere solution comes in; a single unified service platform that has been created to be just that. It is capable of providing an enhanced and consistent user experience on any screen, whether that be connected TVs, smartphones, tablets, desktops, or game consoles. It demolishes the walls between silos: recordings can be initiated from any device, all user-definable settings and favourites etc. sync across devices and it even offers seamless pause and resume across devices.
It does this because that is what we designed it to do from the start. This is not a legacy software, but rather a unified back end on which the operator can deploy various modules covering content and business management, discovery & personalisation and — increasingly critical in 2014 and beyond — security.
And given the increasing importance of TV Everywhere to operators — according to the Adobe Digital Index Q2 2014 there has been a 388% YOY growth for online TV video consumption amongst a host of other stellar and increasing metrics— implementing a single solution that tears down the existing silo walls is becoming more important than ever.
Watch our webinar about breaking silos with Orange here or learn more about our unified TV Everywhere solution – Voyage.