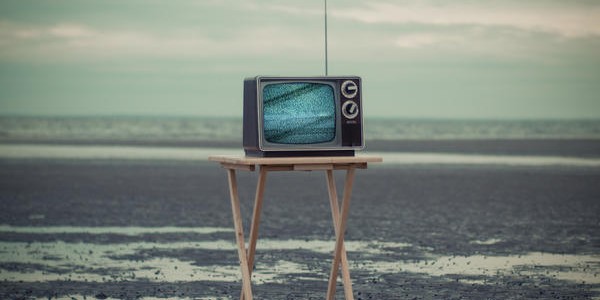 Roku, best known for their cord cutters' heaven streaming box, announced that they will be launching a TV set later this year. This is big news coming from a company whose current digital media players allow customers to access Internet-streamed audio and video content through TV, using free and subscription-based services. Over 1,200 channels of content are easily accessible, and the company reports having sold eight million boxes to date, enabling users to enjoy approximately 1.7 billion hours of content. The Roku TV won't be the first smart TV on the market. In fact, according to TDG report, 25% of broadband households in the US own one.
However, Roku's entrance into this market signals that the war on the living room is intensifying. Roku today provides a streamer that connects to various pure OTT services such as Netflix, Hulu, and TV channels such as Fox News. Their move towards providing a full blown TV set reminds us of the endless rumors about Apple's plans to launch their own TV set. This project seems to be on hold due to content deal challenges, as well as lack of confidence in the value of releasing such a device in a market with slow hardware replacement rates. Nevertheless, one needs to note that unlike Apple, Roku is actually partnering with TV manufacturers, including Hisense and TCL, while maintaining their own brand. This implementation strategy is closer to Google TV's model.
While consumers are purchasing smart TVs,they aren't necessarily using them as such. Only 69% of these TVs are connected to the Internet, and their clunky interface and uncomfortable user experiences remain important obstacles. Still, Roku foresees the set-top box eventually becoming extinct. Anthony Wood, Roku's CEO, believes that Roku's TV provides an answer to these challenges, with a simpler interface both on its screen and in the remote control units. He also thinks that Roku's content, offering more than 1200 channels, is another strong advantage. Wood is convinced that all these factors will be important for consumers to consider when choosing which TV set to buy. Interestingly enough, Roku's CEO doesn't call their product a smart TV, but is satisfied with explaining that their innovation simplifies the TV experience.
Indeed, Roku has always been a player in the living room space, but they are now being more aggressive about it. After all, the living room is the most coveted part in the household. As we've seen with Netflix, no single content service provider enjoys exclusivity when it comes to producing and distributing high quality content. With more and more players understanding the importance of simplifying the user experience as a key factor for winning customers' attention, content service providers must up their game in order to maintain their position in the market.
Photo credit: Mike Shaheen / Foter.com / CC BY-NC-ND