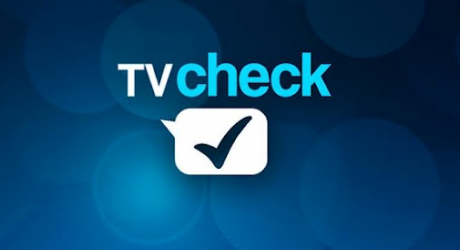 Television has suddenly become much more interesting.
Just in time for the Mobile World Congress, Orange has released the second version of TVcheck; their social TV app. This latest version has an important twist: its complete integration with Viaccess-Orca's COMPASS enables it to provide not only fun and games, but also comprehensive content recommendation features.
We talked with Patrice Slupowski, Orange's Vice President of Digital Innovation & Communities, who told us more about TVcheck and its latest version.
Viaccess-Orca (VO): Social TV apps such as GetGlue and Miso have existed for several years. What makes TVcheck such a unique application?
Patrice Slupowski (PS): The novelty of TVcheck is that it provides a very consistent user experience which unites content with three key aspects of interaction: conversation, gaming and discovery. It's the ultimate TV companion.
Conversation refers to TVcheck's ability to enable users to access social networks such as Twitter and Facebook for commenting and engaging their friends while viewing their favorite television programs. Gaming encourages interaction through quizzes and fun activities which we provide for users, which cover material from their favorite programs. Discovery involves Viaccess-Orca's COMPASS recommendation engine that offers custom-tailored recommendations for the user. This recommendation engine sifts through the abundant programming currently offered and suggests suitable program matches for each individual's tastes, based on semantics, their most popular and previous preferences, and their friends' recommendations.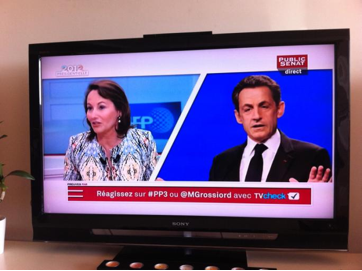 Public Sénat: Ask your questions through Tvcheck!
VO: Tell us a little bit more about the second version of TVcheck.
PS: Version two is a major release for TVcheck. We created it in order to enrich, simplify and transform the way viewers consume their favorite shows. The main difference between version two and version one, launched in 2011, is that now TVcheck also offers content recommendations using a solid recommendation platform, powered by Viaccess-Orca's COMPASS. In our previous version, recommendations were limited, as they were based only on friend's preferences.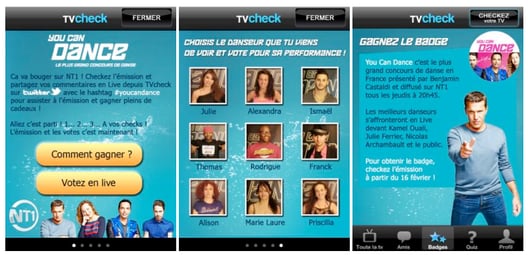 You Can Dance: Vote for your favorite Dancer!
VO: Why is TVcheck such an important development for the TV experience?
PS: We can define TVcheck as social TV meet content recommendation. In terms of the TV ecosystem in the living room, TVcheck can be considered a second generation remote control which helps users get more out of their television experiences and build social relations through their second screens.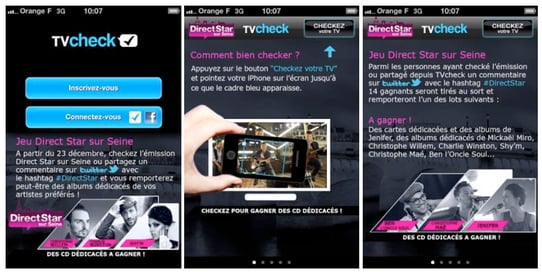 Direct Star: Check-in to win prizes!
VO: Brands are an important part of the TV and content ecosystem, often fueling the content market through the funds provided to content servers from their advertisements. How can they benefit from TVcheck?
PS: TVcheck bridges the gap between broadband and broadcast services, allowing brands to build a one-to-one relationship with their users. We realized that while we had a large audience watching broadcast television, we were unable to connect to them individually. We also know that TV viewers are using another screen, such as a laptop, tablet or smart phone to find out more about the shows they are watching, through social media and commentary or by looking up details while watching their favorite shows.
TVcheck answers the need to engage consumers by creating customized second screen apps for brands, such as voting systems.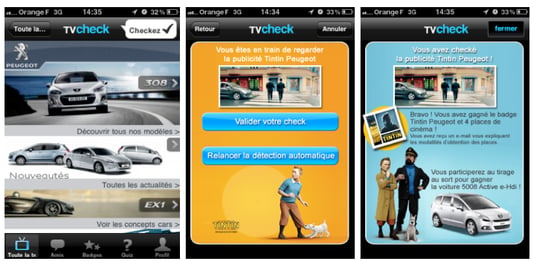 Improve your ROI Enabling bespoke campaigns Validate the engagement
*For illustration purposes only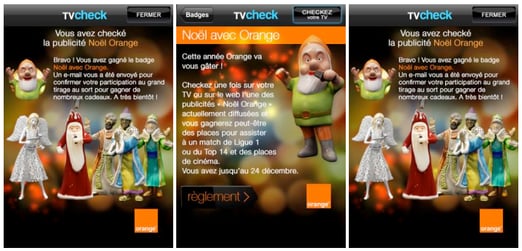 Orange Campaign on TVcheck
VO: What do you think will be the future of the second screen?
PS: I believe that second screens are here to help people consume TV content in a better way. While some people predict that the second screen will become the main screen, I don't see this happening. I think people will always prefer to watch TV on the biggest screen possible with the best resolution. Therefore, the second screen is unlikely to become a screen by itself, but will continue to develop as a companion screen for video consumption.
Second-screen apps will evolve in the direction of creating simpler and more consistent products. I believe the goal of producing second screen apps in the future will be continuous enrichment of the user experience by simplifying and integrating as much as possible.
Second screen mobile apps like TVcheck build and enhance the user experience, creating a unique dialogue between the TV, second screen devices and their users. This new dialogue is a strong component in the evolution of the television experience.
Come visit us at GSMA Mobile World Congress, Feb. 25-28, at Hall 5, Stand #5C56 to learn more about TVcheck and COMPASS, Viaccess-Orca's Content Discovery solution powering TVcheck's recommendations.

Patrice Slupowski is Vice-President Digital Innovation & Communities running NExT.com, the innovation team of the New Growth Businesses Division of the Orange – France Telecom group. Patrice Slupowski is a marketing expert in web 2.0, social networks, social TV, connected TV, wellness and personal data services and mobile multimedia services (apps, widget, etc.).