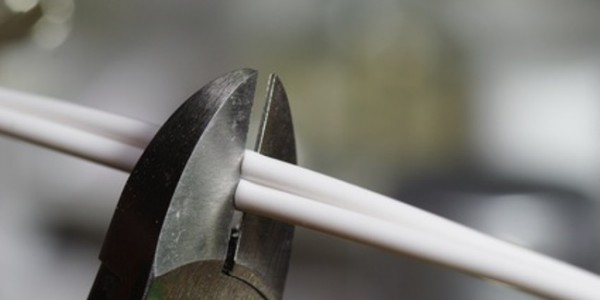 According to research firm Point Topic, global IPTV subscriptions have topped the 100 million mark for the first time, reaching 100.9m with 4.8% growth in the first quarter of 2014. Unsurprisingly, China leads the way with nearly a third of the entire figure, followed next by France (14.8m) and the USA (12.8m). So, with these figures not even accounting for the rapidly rising OTT sector, is it time to finally acknowledge that cord-cutting —consumers ditching pay-TV contracts for a consumption pattern powered by IP —is at long last here?
In a word, yes. After almost a decade where its threat was at times quite spectacularly over-reported (largely due to inaccurate surveys of consumer opinion) it at last seems that the growth in the likes of OTT services such as Netflix, Hulu and Amazon is having an impact. This is partly aided by two trends: technology, in particular, the digital media adaptors such as Google's Chromecast, Amazon's Fire TV and Apple TV that have enabled users to bypass at times clunky connected TV menus; and by the fact that the OTT content providers are starting to spend significant amounts on programming commissions for exclusive content.
Put together, it all verges on the perfect storm for the incumbent industry. As a result the US pay-TV industry reported its first ever drop in subscriber numbers in 2013, losing quarter of a million viewers overall according to data supplied by SNL Kagan. Against a grand total of roughly 100m subscriptions in the country that might not seem like a large amount, but many analysts predict this could be the start of an extremely long and slippery slope.
Indeed, a new report, Cross Device Video Analysis, from Experian suggests that while the total numbers involved are small, they are starting to accelerate significantly. The report suggests that 6.5% of US households (or 7.6m homes if you prefer) are currently cord-cutters. This is up from 4.5% and 5.1m homes in 2010, an increase of 44%.
The behaviour among viewers under 35 is even more pronounced. 12.4% of households inhabited by an adult under the age of 35 are cord-cutters, while for those that also have a Netflix or Hulu account that figure jumps to 24.3%. Even more worryingly for the industry, some of these people are the new breed of so-called cord-nevers, those who fundamentally object to paying TV subscriptions and whose consumption patterns indicate that they might never have to.
Linear television is not doomed yet, however. The headline decline in US pay-TV subscriptions actually masks significant gains for direct-to-home (DTH) satellite (cable, by contrast, lost 2m subscribers) and Deloitte suggests that pay-TV revenues are set to climb to $287bn in 2017 from 2013's $245bn (Global TMT Predictions 2014). And according to its research, customers are adding subscription video on demand (SVOD) services on top of their pay-TV baseline to create what it refers to as a 'content-stack'.
So, is cutting the cord a threat, chimera, or opportunity? It's certainly the first, it's unlikely to be the second, and as for the third, that probably depends on the type of strategy you plan for OTT.
For more information about how VO can help you target 'cord-cutters' and execute a winning OTT strategy, click here, or read how we did it with Orange Spain.
Photo credit: Jason Rosenberg / Foter / Creative Commons Attribution 2.0 Generic (CC BY 2.0)