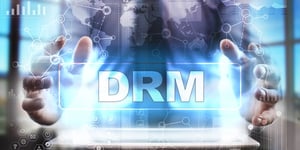 While the broadcast industry is finally embracing cloud technologies with enthusiasm, for a long time it was a significant hold out against their adoption.
Typically, surveys would cite concerns about content security as the main reason for this skepticism, but the accelerating roll out of DRM Solutions and Content Protection in the cloud-space looks to have finally won over the naysayers. And it is only a slight irony that one of the most effective weapons against piracy is, in fact, cloud-based DRM.
The fact is that any operator looking to distribute content in 2017 to the current stable of STBs, tablets, consoles, phones and other connected devices that the modern customer uses, needs to use a suite of responsive, multi-DRM technologies. This is the only realistic way of delivering the sheer number of licenses for the amount of devices in the mixed media ecosystem.
The Continued Challenge of Piracy
A trio of recent surveys have confirmed that piracy is not about to fade into the background anytime soon. In fact, as we wrote recently, the problem seems to be expanding with the pirate rapidly co-opting next technologies and moving away from established routes to market such as BitTorrent and into live streaming and Smart TV-hosted apps.
What's more, it is considered normal. One in three US consumers watch pirated content, 57% of Russians, and a massive 66% of Indians. Add those numbers together and you get over 1 billion people regularly watching pirated content from just three countries.
DRM Solutions and Content Protection in the Cloud
Cloud DRM and Cloud TV are actually an ideal fit, as cloud technology is capable of supporting multiple types of DRM, including card-based and cardless CAS. These solutions support different content packaging and content protection formats, from MPEG-DASH and the Common Encryption Scheme to device-specific streaming protocols. Cloud DRM can also can cope with the fragmented DRM-per-device environment.
For operators, this technology simplifies matters enormously and, if executed properly, allows them to manage everything from a single platform with no in-built obsolescence to worry about. Plus, being cloud-based, it spins up when required. Have a sudden need to deliver realtime content with all the computationally-expensive realtime coding and packaging that entails? With the Cloud, that's no problem.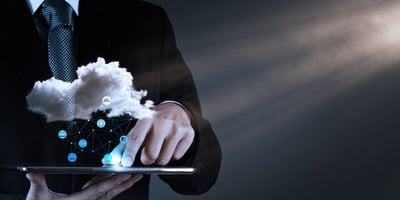 DRM Solutions and Content Protection Powering Cloud TV
Our own Cloud TV solution, TVaaS, relies on another of our products, VO DRM, for its security. VO DRM is an end-to-end multi-DRM platform (which can also be deployed as a stand-alone solution) that supports our own proprietary DRM technology as well as Microsoft PlayReady, Google Widevine and Apple Fairplay. It addresses all type of devices including those embedding a Trusted Execution Environment (TEE) for delivering content to mobile devices, and is coupled with a secure player that integrates seamlessly with any iOS or Android application. By default, it supports the VO DRM, as well as Microsoft PlayReady content access technology, a DRM platform well-regarded by all major Hollywood studios.
To check out VO DRM and the VO Player, as well as other security solutions designed to keep your content safe in the face of a constantly evolving piracy threat, check out our Premium Content Security pages here.