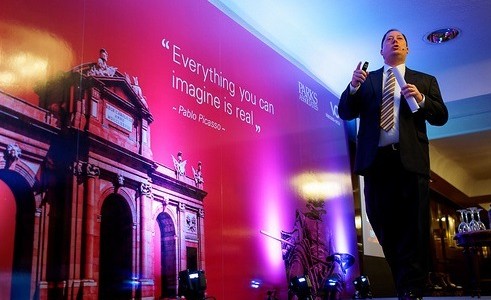 TV Everywhere has undergone a very rapid evolution over the past decade – and this transformation is worth exploring to understand the factors that have moulded the sector and continue to influence it.
Prior to 2008, as broadband penetration was taking off in many markets, operators including Orange, Swisscom and others first introduced TV Everywhere services. Netflix was still a year away from offering an online video service, and many were actually ahead of the market. YouTube and DailyMotion were only one year old, and consumers were unaccustomed to looking online to watch TV programs and movies. Though uptake was slow in many markets, trends in broadband and online video set the stage for a multiscreen future.
The economic downturn in 2008 and 2009 was accompanied by two trends: an increase in consumers disconnecting pay-TV services and the growth of OTT video services. Operators, fearing an exodus of subscribers and wanting to preserve their market position, invested heavily in multiscreen services despite open concerns about expense, payback, and viable business models. Many quickly launched services by 2010. Most focused on delivery of content to computers.
Through 2011, the fear and frantic pace of the initial investments and deployments of TV Everywhere calmed as the television industry began to better understand the realities of a video world that included OTT delivery. Yet, delivery over an unmanaged network to unmanaged devices was fundamentally different from the managed network environment upon which operators had built their TV businesses. Many executives sought insight into the level of quality received by users only to find that few systems provided such quality measures. The term "quality of experience" became popular and adaptive bitrate streaming became an important element for any TV Everywhere solution.
By 2012, while delivery quality for the computer experience remained a key concern, TV Everywhere priorities shifted again – this time to mobile platforms. 69% of U.S. households owned at least one smartphone. In Europe, 60% of people with a mobile service used a smartphone. Led by the iPad, annual tablet sales skyrocketed from virtually zero in 2009 to 120 million units worldwide in 2012. As a result, many operators added mobile delivery capabilities, including back-end-systems and mobile client apps to support multiscreen video.
Entering 2014, a new transition is again emerging. Most operators deliver multiscreen video services in good quality and often to mobile devices. However, operators' understanding and expectations related to TV Everywhere is changing.
Fear of short term cord-cutting is lower. While long term cord-cutting remains a concern, recent history has shown that only a small percentage of consumers currently are willing to disconnect their pay-TV service and replace it with OTT video.
Revenue expectations have also changed. Today, expectations are far more in line with reality. In addition, content owners are better able to price content rights for multiscreen, making it easier for operators to understand the economics and affordability for a TV Everywhere service.
Operator perception of OTT is also different. Originally, Netflix and other OTT players were seen as the enemy of pay TV. Today, OTT services are seen as supplemental to pay TV in many markets. Netflix is now partnering with operators including Virgin Media, Com Hem, and several smaller U.S. cable operators.
Instead, operators now fear broadcaster and cable network entry into OTT services. Many emerging markets limit the amount of foreign content included in pay-TV packages, providing an incentive for content producers to offer their channels directly to consumers via OTT services.
Perhaps, the biggest threat that operators see in OTT is direct competitors. Several pay-TV providers, including Sky, Viasat, TTNET, and Foxtel, have introduced OTT-based linear TV services. As more operators have the ability to delivery over-the-top services, there is greater concern that direct competitors will launch such services. Thus, operators want to be sure that they are not left on the sidelines if competition shifts into the online world.
Differentiation is another key concern. Now that TV Everywhere has become common in many markets, operators are seeking ways to have their offering stand out from those of competitors and from OTT video services. Many are looking to new features that can provide unique value to consumers. Some of the features most discussed include new discovery experiences, improved user engagement and interaction, service portability, expanded and exclusive content, and security and the authentication experience.
Ultimately, multiscreen will become an integral part of the overall pay-TV service. As operators increase the profile of TV Everywhere with consumers and add new, compelling features, awareness and use of multiscreen will continue to grow.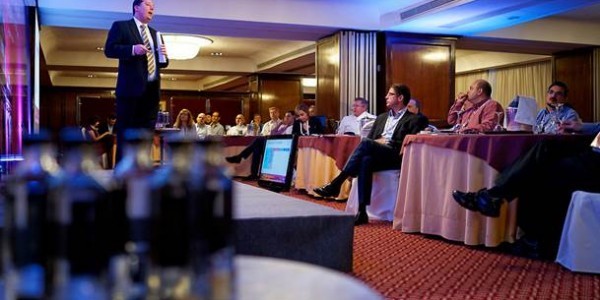 This post an abridged version of Brett Sappington's presentation at this year's TVLS event in Madrid. Additional information on this topic is available from Parks Associates.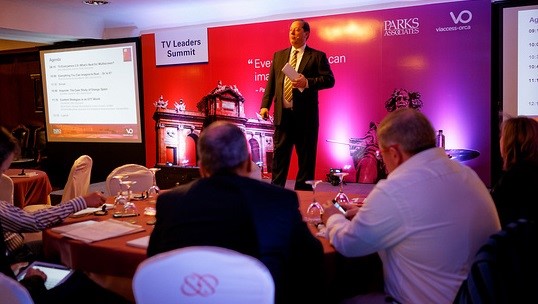 TV Leaders Summit is Viaccess-Orca's annual event which gathers prominent industry figures to discuss and debate trends and developments within the TV sector. This year's summit in Madrid covered a range of topical subjects, from content strategies in an OTT world to user experience and content security.

Want to know more on TV Everywhere? Check out our infographic.