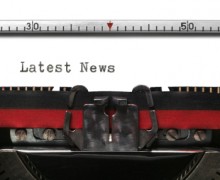 What if there was a second screen app that could provide all the answers to the questions of TV addicts through automatically extracted metadata? Answers to their curiosity to learn more about the actors, location, history and the excitement behind the scenes. What if this metadata was beautifully arranged in the form of a magazine offering photos, videos, and all forms of texts related to the program, all in the palm of your hand? What if TV addicts could finally experience instant gratification and fulfillment while still enjoying the programming content?
Enter DEEP.
The second screen app DEEP (Data Enrichment and Engagement Platform) was developed after an intensive analysis of the needs of viewers before, during and after watching programs. Viewers' experiences are enriched when they can delve more deeply into topics of their choice, such as themes, settings and characters. Once they select a topic of choice, DEEP instantly creates a new automated magazine. Here is a sample of how DEEPs automated magazine for "Argo" would look like.
DEEP will be showcased at TV Connect. Drop by, and let's talk more about the technology behind DEEP and how it promotes learning, interaction and engagement.
Catch us at TV Connect, March 19-21, Stand #125.
Click here to arrange a meeting with us.