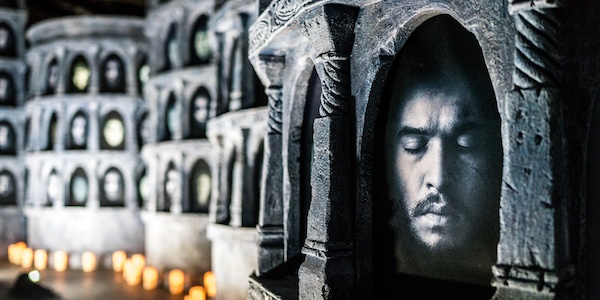 HBO's fantasy juggernaut Game of Thrones has won the dubious accolade of coming top of TorrentFreak's annual round up of the most torrented TV shows again.
Season 6 of Game of Thrones again carried all before it, once more ensuring events in George RR Martin's fantasy drama were the most pirated of the year as Winter arrived in Westeros and the production raised the televisual bar and redefined what we can expect to see on the small screen all over again with episodes like Battle of the Bastards.
Back in June, as is traditional, the series finale was the most pirated of the 10 shows, with TorrentFreak reporting that more than 350,000 people were sharing the show at one stage and it had chalked up over one million downloads within eight hours.
What's interesting though is that, high as they are, those numbers are actually down on previous years. The season 5 finale in 2015 chalked up 1.5m downloads in 8 hours and also broke the all time swarm record with 258,131 users downloading a single copy at one point.
Piracy Numbers Down
But that is all you will hear about numbers this year as, when it comes to the year end figures, TorrentFreak has decided to stop reporting overall download estimates, moving to a ranked overview due to various changes in the torrent index/tracker landscape making it more difficult to monitor downloads. As a result it simply states that this year's Top Three were Game of Thrones, The Walking Dead, and new entrant Westworld — another high-ticket HBO production.
"Although there was no new swarm record, traffic-wise the interest was roughly on par with last year," says the site. And, for the record, 2015's eventual final figures were: Thrones 14.4m, The Walking Dead 6.9m and, at number three, The Big Bang Theory with 4.4m.
As the site also rather importantly says: "This doesn't necessarily mean that there's no growth in piracy. A lot of people have made the switch from torrents to streaming sites over the past months, which likely had an impact on the numbers."
Elsewhere, it states that there is a definite rise in demand for higher quality 720p and 1080p video (indeed, the Series 6 finale's most popular initial format was the 1GB plus HD file), and notes the entry of Westworld in at number three: an impressive feat in yearly figures since it didn't start screening until the fall.
Click here to read about our market-leading content security solutions.