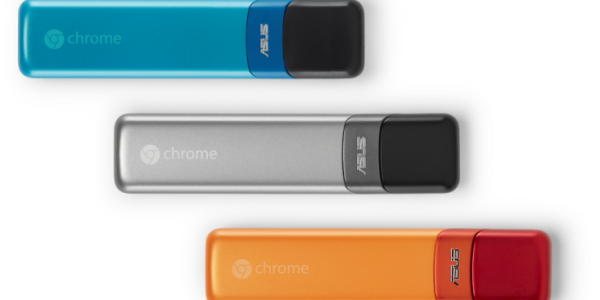 In what could be another milestone for the TV Everywhere ecosystem, or more accurately - for the "computer everywhere" world, Google launched on Tuesday a new range of Chrome OS products, including the Asus Google Chromebit – essentially a computer packed into a cigar-sized stick.
The Google Chromebit is described as a similar device to Google's video streaming device - Chromecast – but it does much more than streaming video. Chromebit simply plugs into any LCD display or TV set, and runs the sort of software the user typically runs on a personal computer. It is unclear when will the Google Chromebit be on sale – but media reports suggested it will be available in retail stores in the US as soon as this summer, at an estimated $99.
Reviewing the new device, Wired noted it shows how small and inexpensive PC hardware has become in recent years, and how much the line has blurred between PCs, TVs and mobile devices such as phones and tablets.
In addition to the Google Chromebit, Google unveiled several laptops which run on the Chrome operating system from manufacturers Haier and Hisense. During its announcement Tuesday, Google said it will open up their "App Runtime" program – which lets developers port their Android apps to Chrome OS – or in other words a seamless integration between the two operating systems. But as Google's vice president of product development, Caesar Sengupta, told the press, the goal is really all about the user experience:
"Users really don't care about what code runs underneath… What they care about is the overall user experience," Sengupta said.
Sengupta's word echo the evolution of the TV market, where the user experience and a seamless, clever transition between devices is at the heart of a successful TV Everywhere solution. Yesterday's TV services with TV-only as the end user device are gradually upgraded to multi-screen mobile apps, and softwares which connect a number of devices while saving the user's preferences are at the forefront of TV innovation.
But the more the market is saturated with accessible, inexpensive streaming and smart devices, the more pressure is put on premium content producers and premium TV services to up their game. While there are different and often contradicting indications about the scope of cord cutting, it is clear that while end users are still hungry for excellent content – they demand an easy, accessible way to consume it outside their living room.
As a result, we have been witnessing a growing trend of pay TV operators who are looking at launching their own simpler and cheaper dongle service offerings. Cheaper content bundles are another clear indication of understanding users' expectations; For instance, Dish, HBO and CBS have all realised the importance of good UX, attractive pricing and the need to be more present in the ever changing TV market - and therefore added OTT services to their portfolio.
Finally, exciting new devices, such as the Google Chromebit, highlight the importance of adopting a single and flexible service delivery platform that can handle various delivery modes while evolving business models and any connected device. Such a platform can transform the vision of an "ultimate content experience" into a reality.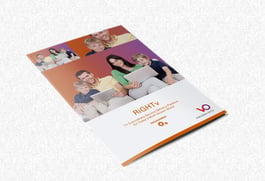 Interested to learn about VO's Service Delivery Platform? Download the Guide here.
Photo by: Google