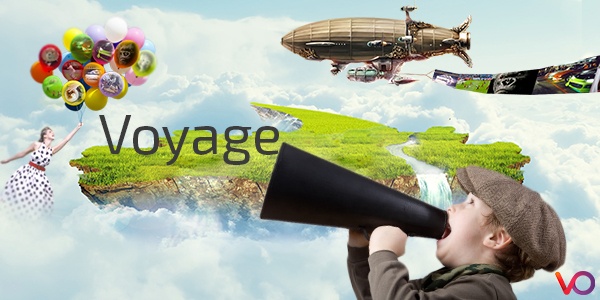 We are happy to introduce our new cloud-based OTT TV Everywhere (TVE) platform - TV Everywhere as a Service (TVaaS) - a complete cloud-based service that enables content providers to increase flexibility and agility, speed up deployments, and reduce costs.
Essentially TVaaS lets content owners upload their content and VO does all the rest: manage the entire content preparation and distribution workflow, looking after everything from transcoding to delivery, and including encryption, publishing, and recommendations — all taken care of seamlessly with our own in-house proprietary technology.
TVaaS is a complete, cloud-based service powered by our own award-winning products: RiGHTv service delivery platform, COMPASS content discovery and personalization platform, and Connected Sentinel DRM, which includes our secure video player. All in all, it offers everything from content management and best-in-class security to delivery from a single platform.
Content is delivered securely both now and in the HDR 4K future (including to devices embedding a Trusted Execution Environment and a secure media path) thanks to a suite of DRM technologies including Microsoft PlayReady, Widevine, and Viaccess-Orca's proprietary DRM.
As a result operators gain in flexibility, business agility, and Time to Market, leading them able to quickly monetise the multiscreen environment and swiftly launch new services for their customers. Indeed, the only real thing they lose is costs.
The new service runs on the Amazon Web Services (AWS) cloud infrastructure, and is integrated with CDNs from Akamai as well as AWS CloudFront (other leading off-net and operator CDNs can be added easily).
"Through our secure, managed cloud TV service, operators and content providers can dramatically reduce their CAPEX, increase scalability, and adapt to the changing demands of a marketplace in flux, which is important for staying competitive in today's evolving industry." Says Paul Molinier, VO's CEO.
Free trials are available now through https://www.viaccess-orca.com/tvaas-signup, which include access to the management console, iPhone and iPad mobile apps, 50GB of storage, 20 hours of video streaming, and the ability to set up 10 subscribers and up to 20 devices. Sign up now!