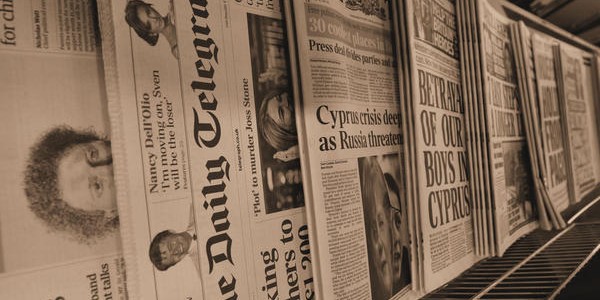 Super Bowl Sunday wasn't only a big day for the Ravens and the 49ers. It was also a big day for the broadcasters who offered many options to partake in the digital experience, from viewing live streams on computers and tablets, to allowing viewers to choose which camera angle they preferred. We also continue to take a look at Netflix following the release of their exclusive programming. Read more below and join the discussion by following us on our social media channels, or leave us a comment here.
CBS Could Earn $12 Million From Super Bowl's "Second Screen" Experience (Forbes)
With the Super Bowl streaming online, networks created additional advertising opportunities and a new digital experience for their viewers - do you think broadcasters will invest even more in the second screen experience for next year's game?
Second Screen & Social Media Change How We Watch The Super Bowl (Reel SEO)
Many brands took advantage of the enormous amount of interest in Super Bowl ads and pre-released their commercials in a bid to raise consumer awareness, and to generate much needed buzz. The use of social sharing networks like YouTube, Twitter and Facebook, in addition to second screens were also expected to play a huge part in the experience for many fans.
Sorry Internet: The Super Bowl Still Happens Elsewhere (GigaOm)
Despite the Super Bowl streaming online in its entirety, most viewers still prefered to watch the game on their TV. Internet traffic was down roughly 15 percent during the game when compared to an average Sunday evening, according to network management specialist Sandvine.
House of Cards Finally Goes Live on Netflix, Free to All (Rapid TV News)
The exclusive series "House of Cards" debuted on February 1 in all Netflix territories, and the streaming giant is making the first episode available to everyone for one month, even non-customers. Will this set a trend for OTT service providers?