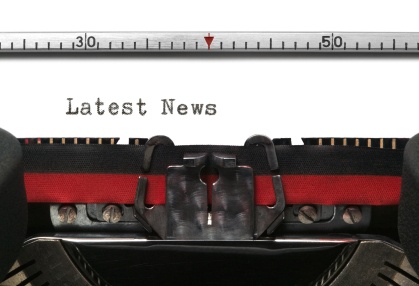 This week has brought along a mix of news – some surprising, some not, some long awaited. For starters, broadcasters in France may have to begin paying a second tax for showing major sports events, which will trickle down to the consumers. France Televisions would be hit hardest, but so would private stations. Do you think this added tax might spark an outrage amongst fans? We certainly hope not.
Then, Nielsen has finally backed the correlation between tweet volume and live TV viewership, which confirms related statements previously made by industry experts. Music and entertainment industry experts in China are looking for new ways to combat online piracy, because the numbers show that approximately 99% of digital music content is pirated. This is certainly a much-needed wake-up call.
Learn more about the news by reading below, and share your thoughts by leaving a comment here, or follow us on our social media channels.
France Considers New Sports TV Tax (Broadband TV News)
France may begin to charge a second tax for showing major sporting events. The Ministry of Sport is looking to amend the 2000 Finance Act. This should result in the National Centre for the Development of Sport receiving €43 million a year, with a shortfall of €13.5 million. This shortfall could be made up by tax broadcasts of matches, or international competitions being held in France. Although many events would be exempted from this tax, we hope the Ministry finds a way to make it so that this additional tax could be avoided.
Nielsen Study: Higher Tweet Volume Drives TV Tune-In 29% of the Time (Ad Age)
Social TV activity helps drive an increase in live TV viewership. This is a claim that has been made countless times previously, but there hasn't been a way to prove it until now. Nielsen conducted 2 analyses, which helped determine that there is a correlation between high volumes of Twitter activity, and TV tune-ins. People are also more likely to change channels if there is heightened Twitter activity about what is currently being shown. There isn't any indication about demographics in this study however. Which age group do you feel is mostly influenced to tune in to live TV after reading about it on Twitter?
China Searches for Alternatives to Combat Online Piracy (Future of Copyright)
Baidu (Chinas most popular search engine) is trying to help its website, Ting, establish its place as a legal distribution platform. Approximately 99% of digital music content is pirated in China, as are 90% of all physical format sales. Baidu Ting pays record labels directly through revenues generated from advertisements, though questions are being raised as to how artists would be compensated. Do you think the TV industry should keep this idea in mind to fight the endless battle of content piracy?
Learn more about risky content consumption and the main vulnerabilities for content owners and service providers in this infographic.