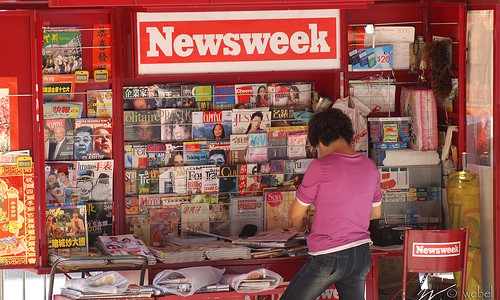 If you binge on TV shows, VOD might be the pay-TV service you value the most. You might also be interested in the future of OTT service Hulu, as it was rumored that Yahoo's CEO met with the company's owners. With viewers binging on TV shows, whether starting a series from the beginning or catching up on past episodes, it's interesting to see what services customers value, and how service providers will accommodate their needs. Hot TV Industry News of the Week - Aug. 2, 2013
Take a look at the news below and let us know what you think by leaving us a comment here or follow us on our social media channels.
VOD most Valuable Pay-TV Asset (Broadband TV News)
A new study found that 62% of consumers value VOD highest, above DVRs (60%) HD channels (55%) and premium channels (47%).
Yahoo said to be Courting Hulu for Video Unit (Cnet)
Hulu, the OTT service, has been rumored to be looking for a buyer over the past couple of years. With Yahoo looking to expand it's video feature, it's not surprising to hear that Yahoo's CEO Marissa Mayer recently met with the video streaming company's corporate owners.
IPTV not Getting the Attention it Deserves from Service Providers (FierceIPTV)
Despite positive earnings results and subscriber numbers to back them up, IPTV is still playing second fiddle to other telecom services. FierceIPTV editor, Jim Barthold, warns that without a further emphasis on IPTV, customers looking for a transformative experience may find it with a company that is not a telco.
So, 'Who Will Dominate the Living Room?' Check out this responsive post by analyst Steven Hawley.