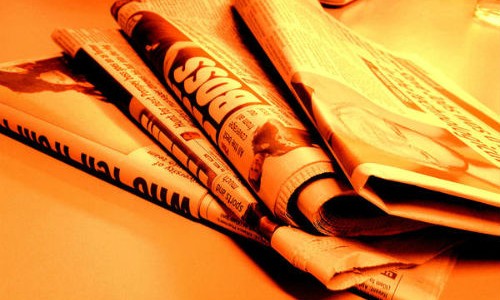 We at Viaccess-Orca make it our business to stay on top of industry news and trends every day, and we'd like to share our findings with you. We've decided to start a new blog series where every week we'll share links to news that range from Pay TV discussions on industry news outlets to social TV trends on some of the leading technology sites. Visit our blog every Friday for the news round-up, and of course you're welcome to follow us on our social media channels where we share these links daily, and join the discussion.
The sap rises for IPTV in Canada (IP&TV News)
IPTV's share of the local subscriber base rose to nearly 10% in the third quarter of 2012, and is expected to increase its share of the Canadian pay TV market to 18.1% by the end of 2017.
Orange adds motion control to STBs (IP&TV News)
France Telecom plans to add motion control technology to its new Orange Livebox Play TV set-top boxes from this February, enabling millions of customers to interact with their Orange TV service in new ways by using the motion-sensing remote control. Says IP&TV News, "The deal with Orange is believed to be one of the first large-scale commercial deployments of this technology in a pay-TV environment." Will other telcos follow suit in offering motion control technology?
19.74 million IPTV subscribers in China at end-3Q 2012 (Digital TV News)
According to figures from China's Ministry of Industry and Information Technology (MIIT) there were 19.74 million IPTV subscribers in China at the end of the third quarter of 2012. Do you think China will see a significant increase of IPTV subscribers for 2013?
Indian Television Market: Today and Tomorrow [Infographic] (Trak.in)
Indian Television Market: Today and Tomorrow & Indian Smart TV market to reach Rs. 54000 Crore by 2017! (Indian Affairs)
Last week, in preparation of Convergence India (Jan. 16-18), a VO's infographic was released, focusing on the Indian TV market, with facts of today and predictions for the future. Above are two examples of local publications in India who review the Indian Smart TV Market and included the infographic as a visual reference in their piece.