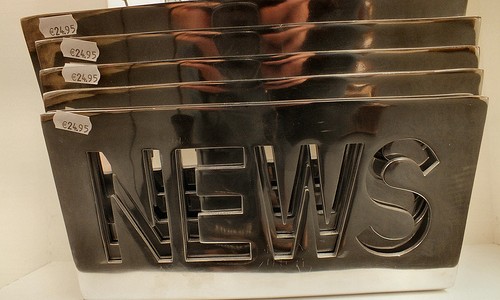 Newly-released research is showing that cable and satellite will continue to dominate pay-TV, but what about DTH? Speaking of numbers, social TV activity in France quadrupled over the 2012-2013 season. Can you guess the types of programming that triggered this much activity? There has been also another type of activity going on in Japan, as viewers are becoming outraged over broadcasters banning a Panasonic smart TV commercial out of fear of confusion.
Check out the news below, and let us know your thoughts by commenting here. You can also reach out on our social media channels- we would love to hear from you!
Cable and Satellite TV will still dominate Pay TV in 2018 (Broadcast Engineering)
According to London-based analysis group Digital TV Research, cable and satellite TV will still account for 88 percent of pay-TV revenues by 2018. DTH and cable TV are both currently accounting for 45.9% of pay-TV revenues ($84.45 billion,) but it's beginning to look like DTH will soon overtake cable TV…It will be interesting to see who ultimately reigns supreme between pay-TV, free-to-air DTT, and OTT- as the latter two still pose a threat to pay-TV.
French Social TV Activity Quadruples over the Season (Rapid TV News)
Research firm NPA Conseil has announced that social TV activity in France quadrupled over the 2012-2013 season. The numbers are very impressive. In September 2012, there were 500,000 social TV tweets let out weekly. That jumped to 2 million in June 2013. One point that may not come as a surprise: more than half of the volume of tweets were dedicated to reality shows, talent shows, and sports. There are a lot more interesting facts and figures presented in the analysis. We can only wonder which country/countries would be next to rapidly embrace trends that enhance the TV viewing experience.
Japan Broadcasters Ban Panasonic 'Smart' TV Commercial (Asia One)
It's rare for major advertiser's to be turned down, but that's exactly what happened in the case of Panasonic for their new smart TV. Japanese broadcasters are refusing to air commercials for the smart TV, arising speculation that they feel threatened by the combination of TV-Internet functions. Reports claim that it is out of fear that viewers would be confused by split screens, which sparked outrage from web users who viewed the commercial on YouTube.