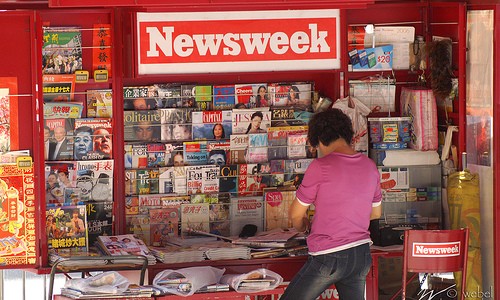 Love shopping? Love shopping while you watch TV? Apparently this is one of the five most popular second screen activities for TV viewers. In this week's industry news we take a look at the second screen and how viewers are using it to multi-task while watching TV. Twitter is also trying to get a bigger piece of the second screen action as the social network is close to reaching partnerships with television networks. Additionally, a new report shows that promotions are effective tools for attracting pay-TV subscribers.


Take a look at the news below, and leave us a comment to let us know what you think.
Shopping is 3rd most popular Second Screen Activity says Report (The Second Scream)
This analysis of The NPD Group's report focuses on the use of second screens for shopping while watching TV, which indicates a clear possibility for future monetization with synced apps.
Are second screen apps facing a 'Crossing the Chasm' moment? (Lost Remote)
Another take on this report asks if second screen experiences are facing a "Crossing the Chasm" moment, which refers to Geoffrey A. Moore's work that argues that there's a challenging chasm between a product's early adoption and mainstream use.
Twitter Said to Seek Deals With Viacom, NBC to Feature TV (Bloomberg)
Twitter has supposedly held talks with Viacom Inc. about hosting TV clips on its site and selling ads alongside them, and is discussing a content partnership with NBCUniversal. The partnerships would let Twitter stream videos on its site and split the resulting ad revenue with the networks.
Discounts and Promotions Bring Cord-Cutters Back to Pay-TV (Rapid TV News)
New research from Parks Associates has found that promotions such as offering free or discounted premium channels are the most effective tools for pay-TV providers to attract cord-cutters who were lost to OTT services.
Want to learn more about the second screen phenomena? Visit our infographic for stats and figures.