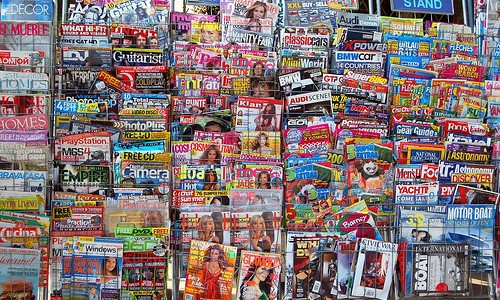 Mobile World Congress is coming up next week (Feb. 25-28), so we're taking a look at mobile apps, social TV, and second screen use. Read the news below and join the discussion by following us on our social media channels, or leave us a comment here.
And if you're attending Mobile World Conference, visit us at Hall 5, Stand #5C56.
Facebook Fights Back in Battle with Twitter for Second Screen Dominance (Marketing Magazine)
We have seen Twitter lead the way in social TV, and the company is making the second screen a major priority with its recent acquisition of social TV analytics firm Bluefin Labs. But Facebook is trying to get a bigger piece of the social TV pie, and released some of its second screen use stats, as well as the benefits of Instagram, the platform it acquired. Facebook may not be a platform for TV consumption, but do you think it could be used for content discovery?
With $1.4M In Tow, Celly Launches On iOS To Let Anyone Create An Instant Mobile Social Network (TechCrunch)
Celly, a Portland-based startup that makes it easy to instantly create your own social network, recently launched its first iPhone app, allowing users to create cells (social networks) with one click and invite members to participate from any device that supports SMS or the Web ‒ while on the go.
A&E Networks Brings its Top TV Shows to the iPhone for Free (iDownloadBlog)
A+E networks has updated three of its iOS apps with full-length episodes and movies, allowing users to watch for free on multiple devices. These app updates are another example of the importance of networks providing second screen engagement opportunities.
GGA Maur Launches Mobile TV with Zattoo (Rapid TV News)
Swiss cable operator GGA Maur has launched GGAtvmobile, containing over 100 channels that its customers can access with all standard operating systems on smartphones, tablets and laptops, including the iPhone and iPad.