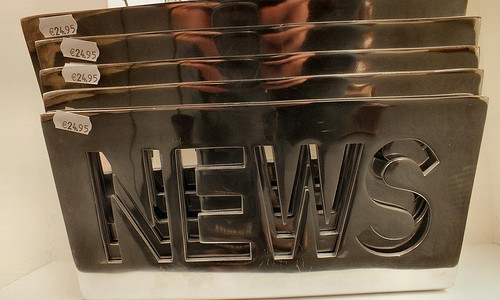 A lot of exciting TV industry news took place while we were at TV Connect London. Will the "Second Screen" become the "First Screen" of the future? Read this week's hot industry news about the increase in focus on second screen apps, the growth in Russia's IPTV market, and US subscribers' interest in on-demand features with pay TV services, as well as the release of Hulu's new UI of the Hulu Plus app on Apple TV devices.
Check out the news below and join the discussion by following us on our social media channels, or leave us a comment here.
OnMedia: Is the "Second Screen" the "First Screen" of the Future? (PC Magazine)
Online video was a hot topic at the OnMedia NYC conference, with many discussions about its dramatic growth, the decline of a "mass experience" of viewers watching live, and advertising to focus more on second screen apps over the next few years.
Can it happen? See how engaging a second screen app can be and why subscribers will love it.
Russian IPTV Market Grows (Broadband TV News)
Russian telco, Rostelecom, has seen a significant increase in IPTV subscribers. As of this month, they are reporting 80,000 subscribers compared to only 30,000 a year and a half ago. IPTV soon expected to account for 9% of all pay TV services.
Majority of US Broadband Homes Demand Online Video as Part of Package (Rapid TV News)
New online video research from Parks Associates has revealed that more than half of US broadband households would like to have a YouTube on-demand feature with their pay TV services. "Consumers are changing their video-viewing habits as a result of online content and premium services and now operators are changing business models and offerings," says Brett Sappington, director, research, Parks Associates.
Hulu Plus Rolls Out New UI on Apple TV (GigaOm)
Hulu released a new UI for its Hulu Plus app on Apple TV devices, highlighting new content categories and continuing the re-launch of the service on a variety of consumer electronics devices.