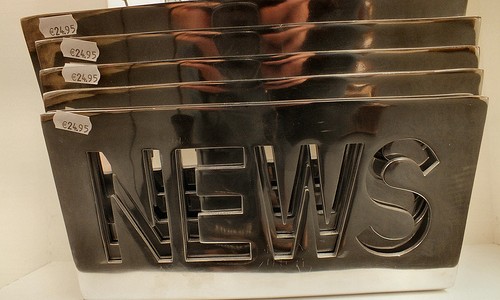 In this week's industry news, we take a look at pay TV from its multi-screen security fears to how TV Everywhere is shaping the pay TV content protection market, as well as growth reports for content providers. What trends do you think we'll see for pay TV and content protection this year? Follow us on our social media channels and join the discussion, or leave us a comment below.
Pay-TV providers' multiscreen security fears leading to content licensing headache (Rapid TV News)
Market research firm Infonetics Research is warning that significant challenges exist in securing licensing arrangements with content owners who are concerned about the security of their content, which is "one of the major hurdles to offering á la carte cable content."
'TV Everywhere' is Reshaping the Pay TV Content Protection Market (Digital TV News)
Analysis from Frost & Sullivan finds that "the pay TV content protection market is thriving, driven by the ongoing digitization of cable in emerging markets and by continued investment in advanced applications and 'TV Everywhere' offerings in major markets."
Jupiter Telecommunications Announces December 2012 Subscriber Figures (Digital TV News)
Jupiter Telecommunications Co., Ltd. announced that the total subscribing households as of December 31, 2012 served by J:COM's 16 consolidated subsidiaries reached 3.74 million, up 120,300 or 3.3% from December 31, 2011.
One million HD subscribers for Russia's Tricolor TV (Digital TV News)
Tricolor TV has announced that it now has more than one million subscribers taking its high definition (HD) television service, which it says represents two-thirds of the HDTV market in Russia.