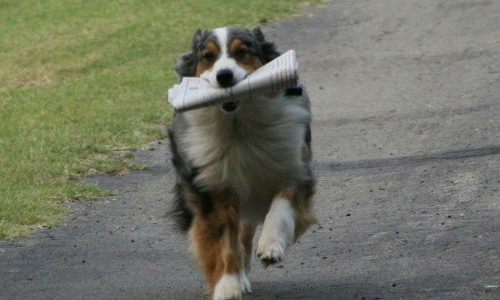 There was so much VOD news going around this week, it was getting tricky to pick the hottest. Yet we managed, so here it goes!
Following the US and UK, Google launched a VOD service in Japan. They were also kind enough to throw in a little something extra to cater to the viewers. Subscribers in Japan aren't the only ones embracing VOD - there's a lot of activity going on throughout Africa. However, the demand for Pay TV content continues to surpass the number of sign-ups, for a few critical reasons. As for consumers worldwide who don't face these obstacles, binge-viewing is being practiced to the point that Pay TV operators are going back to the drawing board to figure out ways to step it up.
Learn more about the news by reading below, and share your thoughts by leaving a comment here. You can also find us on our social media channels: Twitter, Facebook, and LinkedIn.
Google Launches VOD Service in Japan (CNET Asia)
Google added a VOD service for its Google Play store in Japan. Great news, right? Now wait till you hear about the cherry on top! In an effort to cater to local viewers, US programs have been translated and subtitled to cater to local viewers. This makes Japan the third country to receive this service. The Google Play store is accessible from Android STBs, TV, smartphones and tablets. The big question on everyone's mind now is: Is this a part of Google's strategy for its latest Android 4.4?
Video on Demand Poised to Change How Africa Watches (BBC)
Pay TV subscribers across Africa are plugging in and tuning out as they enjoy their favorite content on taxis, buses, and trains. One of the drivers behind piracy in Africa has been the strong demand for VOD content that has not been satisfied. In fact, Pay TV is only reaching 10 million out of Africa's 1 billion people. With limited bandwidth and lack of Internet access, VOD in Africa faces a few obstacles. However, as the mobile market in Africa continues to grow and the fixed-line Internet access improves, VOD is bound to become one of Africa's most exciting business opportunities.
Binge-Viewing Popularity Exposes Tensions Between OTT and VOD, TV Everywhere Priorities (VideoNuze)
Not only is binge-viewing changing the TV-viewing behaviors of consumers, it is also "creating fissures in the TV industry." It is driving a competitive dynamic over content rights between Netflix and Pay TV operators' VOD and TV Everywhere plans. In an effort to keep up with multi-device expectations that Netflix and other OTT providers have set, Pay TV providers are having to beef up their VOD and TV Everywhere offerings. With Netflix's disruptive potential in TV continuing to grow, how do you think things will play out for the traditional Pay TV ecosystem?