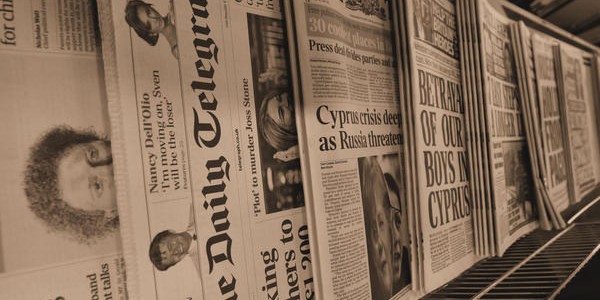 The hottest TV industry news this week was all about collected piracy facts and factoids. Once again, Game of Thrones and Breaking Bad were the most pirated shows of the year. It's not just the P2P content uploaders and downloaders who were looking into those and other popular shows - so were the execs at Netflix! Apparently, they look into shows that are being pirated before snatching it up for themselves. Brilliant, isn't it? What's also fascinating is what people searched for on BitTorrent sites throughout 2013. TorrentFreak compiled a list of the top searches, and it differs very much from the top trending searches on Google.
Learn more about the news by reading below, and share your thoughts by leaving a comment here. You can also find us on our social media channels: Twitter, Facebook, and Linkedin.
Game of Thrones, Breaking Bad named the most pirated shows of 2013 (Sydney Morning Herald)
For the second year in a row, Game of Thrones and Breaking Bad snatched the top spots as the most pirated series of 2013. That's not much of a surprise, but what is quite surprising is the fact that more than half of the illegal downloads were in the first week after the shows went to air many cases, the number of illegal downloads surpassed the number of legitimate, traditional viewers. This article indicates that "in the US, the biggest driver of domestic piracy is studios holding back content from secondary platforms." Might 2014 be the year that studios place great priority on content protection?
Netflix Checks Illegal Downloads on Piracy Sites to Decide Which Popular Shows to Buy (PalmGear)
How does Netflix determine which shows are worth buying? They look into what's popular on Internet piracy sites. Indeed, they examine their shady competitors to decide on their own content development strategy. Well played, Netflix, well played. After programs become available on Netflix, the piracy numbers instantly drop a significant percentage, up to 50%, as reported by CEO Reed Hastings. Why? Because Netflix is easier to use than P2P sites. There isn't the issue of files and moving content around - just click and watch. What do you think about this tactic?
BitTorrent Zeitgeist: What People Searched for in 2013 (TorrentFreak)
TorrentFreak released a list of 50 most searched phrases and keywords on one of the most-used public BitTorrent indexes during 2013. "YIFY" (a popular movie release group and tag) topped the list, which gave viewers access to their latest releases. The most popular releases included World War Z, Iron Man 3, and Man of Steel. The term "2013" was also used to find recent releases of movies and series such as Dexter and The Walking Dead. Although the top 5 or top 10 download lists vary between torrent sites, the top searches are certainly similar.