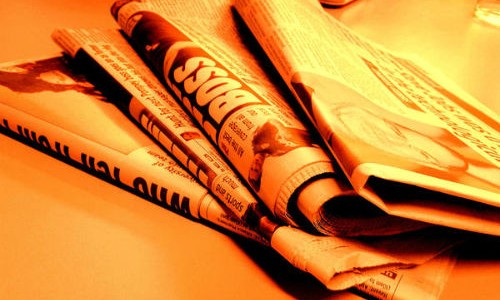 There has been a mix of interesting TV industry news making the rounds this week. The most surprising of all was Apple's acquisition of Topsy. What were they thinking? They must have had social TV in mind. Speaking of Apple, AllCast for Android now pushes media to Apple TV, Samsung Smart TVs, Xbox, and more. While we're on the topic of Xbox, Nero 2014 is here to the rescue with a quick temporary fix! Apparently, Xbox One is lacking in terms of playing back media content from connected USB sticks or external hard drives.
Learn more about the news by reading below, and share your thoughts by leaving a comment here. You can also find us on our social media channels: Twitter, Facebook, and LinkedIn.
Why Apple's Topsy Buy May Be All About its Social TV Future (AdWeek)
Apple made headlines this week with their sudden $200 million acquisition of the social analytics firm, Topsy. Have you thought about the purpose behind it? Experts believe this ties in with Apple's goal to have a greater presence in the social TV space. There has been much talk about Apple working on a new smart TV, which is set to be a major game-changer with its hardware. It may have made sense to have acquired a company that could provide "crucial insights into social media users' viewing habits." What do you think?
AllCast for Android Pushes Media to Apple TV and Roku, Available for Willing Beta Testers (Engadget)
Great news for early-adopters who own an Android device: AllCast is looking for beta testers. The latest version of their software streams content from places such as the storage from mobile devices, Google Drive and Dropbox to an Apple TV, Xbox console, Roku, Samsung Smart TV, and other DLNA-compatible hardware. Google previously blocked AirCast from streaming to the ChromeCast - do you think they might do the same with AllCast?
Nero Announces Streaming to Xbox One in Nero 2014 (MYCE)
Nero officially announced that their multimedia software, Nero 2014, "supports streaming of videos, photos, and slideshows to the Xbox One." This software was developed because the Xbox One isn't able to play back media content from USB sticks or external hard drives that are connected to the console. This is a great temporary solution, but it is disappointing that Microsoft has yet to add this feature to the Xbox One. Will Microsoft take the world by surprise with a series of goodies?