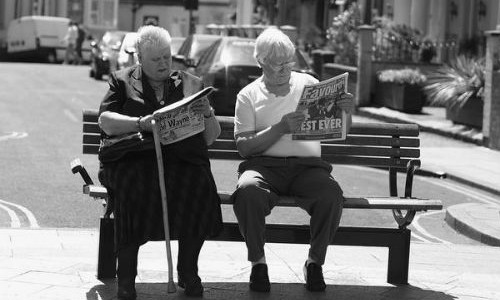 This was the week of CES. CES has been buzzing with smart TV and second screen news. For example, Roku beat Apple in the race towards developing a line of smart TVs. Then again, that's assuming the Apple smart TV rumors are true. Guess which other unexpected company is entering the smart TV game - Mozilla! LG also made the news with its latest add-on to their smart TV lineup. TiVo shared a wealth of interesting numbers pertaining to the popularity and growth of second screen viewing behaviour.
Learn more about the news by reading below, and share your thoughts by leaving a comment here. You can also find us on our social media channels: Twitter, Facebook, and LinkedIn.
Roku Introduces Roku TV (Broadband TV News)
Roku created a lot of buzz at CES with the launch of their own generation of smart TVs. Considering the fact that they are backed by TCL (third largest TV manufacturer in the world) and Hisense (fifth largest TV manufacturer in the world), they are on a roll. Roku TVs will have access to the Roku Channel Store, which contains over 1,200 channels that offer 31,000 movies, TV shows, live sports and more. Major retailers in the US and Canada will be the first to sell Roku TV models, which will range from 32 to 55 inches. Do you think it will be an instant hit amongst consumers?
CES 2014: LG, Mozilla and Roku announce Rival Smart TV Platforms (NDTV Gadgets)
In addition to Roku, Mozilla (yes, as in Firefox Web browser) announced at CES that they are working on putting their OS software on smart TVs, starting with Panasonic. Their goal is to have this technology available to customers later this year. Other manufacturers will be able to use the software free of charge, soon after Panasonic. Meanwhile, LG is planning on powering 70% of its smart TVs with the webOS mobile system they bought from HP last year. At this rate, might other companies rush to hop onto the smart TV bandwagon?
CES 2014: TiVo Reveals Second Screen Viewing Behaviour (IP&TV News)
TiVo announced that streaming to mobile devices among its subscriber base is on the rise. It is also driving longer periods of engagement on second screens. These numbers are directly connected to the launch of TiVo Roamio last August. Overall, 78% of 'streaming-capable' TiVo subscribers have been streaming content to their devices at least once per month since 2012. The average number of streaming sessions per month has increased by almost 50% in the second half of the year, while the time spent on streaming sessions is up 20% per user on a monthly basis.
As second screen usage continues to increase, do you think the popularity of the TiVo Roamio would continue to be on the rise throughout 2014?