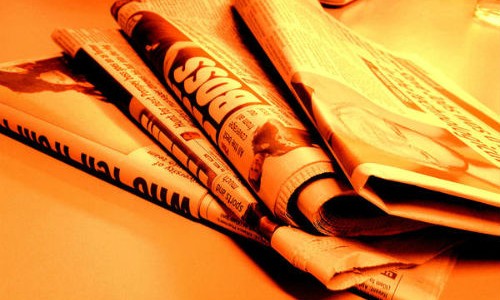 This week offered a mix of interesting goodies covering several areas within the TV industry. Euronews officially launched on Google Glass, thereby earning bragging rights for being the first media channel in Europe to do so. Can you blame them? They have a huge following and viewership. That can't always be said for TV shows these days.
Binge-watching is here to stay, which, in turn, lowers the numbers and ratings for live TV premiers. Speaking of good shows - we all know they are what many viewers illegally look for on pirate sites. Well, those pirate sites may not last very long - Google is on a mission to take them down at an impressive rate.
Learn more about the news by reading below, and share your thoughts by leaving a comment here - you can also find us on our social media channels: Twitter, Facebook, and LinkedIn.
Euronews Launches on Google Glass (Broadband TV News)
Euronews is officially alongside the likes of CNN, The New York Times, Reuters, and ABC News by joining Google Glass. They made history in doing so by becoming the first and only European media channel on Google Glass. According to their CEO, Euronews is very successful with its multimedia strategy. With 10 million unique viewers monthly, they fall within the top 3 news sources on YouTube. Would you use Google Glass to catch up on the news?
Don't Say The B Word: DVRs, VOD, Ratings and the Binge Viewing Threat (GigaOm)
Binge-viewing is becoming a threat for ratings, thereby making it clear that viewing patterns have changed. Who's to blame? VOD. Sure, you may say that delayed viewing started with the introduction of DVR. Back then, however, most of the viewing would still take place within the first few days of airing. Network execs claim that's it's not just about "delayed viewing, but very-delayed viewing." It looks like the networks have much to figure out as viewers continue to change the way they enjoy their programs. Since binge-viewing affects ratings, do you think great new shows might get prematurely cancelled due to unimpressive numbers in pilot episodes?
Google Piracy Crackdown Sees 8 Illegal Links Deleted Every Second (ITProPortal)
Google has been keeping busy taking down millions of pirate links each week. This is taking place thanks to requests made under the Digital Millennium Copyright Act, and other similar acts. But what about when a page is taken down, and another one pops right up in its place? That's when it gets tricky. Unfortunately, "there is no central server you can just shut down." Regardless, progress is progress. It's great news that Google is combating content piracy at an accelerated rate. Not only are they taking down these links/sites, they are also working on reducing ad revenue to sites involved in copyright infringement. Do you think the constant runarounds with less revenue would discourage newbies from creating piracy sites?