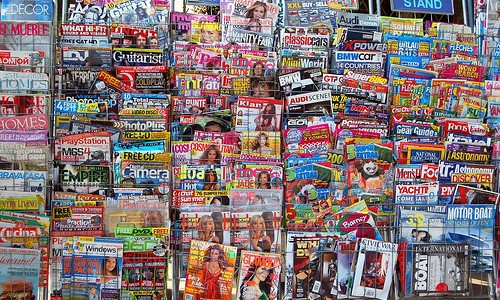 This week proved to be an interesting one for the TV industry. Experts are claiming that nearly 1.7 billion OTT devices are set to ship by the end of this year, which is great news for the cable industry. However, the cable industry is also making headlines because of desperate attempts made by the NCTA to stop subscribers from cutting the cord. Meanwhile, users of YouTube's Content ID have flagged a significant number of videos by the most prominent of YouTubers for copyright infringement, and most of the owners feel that the act was unjust.
Learn more about the news by reading below, and share your thoughts by leaving a comment here. You can also find us on our social media channels: Twitter, Facebook, and LinkedIn.
Shipments of OTT-enabled Devices to Reach 1.7B This Year (BroadbandTV News)
There is much talk that nearly 1.7 billion OTT devices are set to ship by the end of 2013. This impressive number is up 20% from 1.43 billion units in 2012. "At 1.7 billion units, this will equate to enough OTT systems to accommodate almost one out of every four people on the planet." The only segment that's not forecast to grow is the handheld game platform, as the majority of OTT devices now consist of PCs and smartphones. Do you feel that these numbers prove that content service providers are doing a great job in preventing subscribers from cutting the cord?
NCTA Launches Online Image Campaign (Multichannel News)
The National Cable & Telecommunications Association launched an interactive online campaign, The Hole Saga, which suggests that life is incomplete without video and broadband. Reactions have been mixed amongst viewers, as the main goal is to prevent subscribers from cutting the cord, but the method is more on the bizarre side.
In these short films, a person finds himself/herself in an undesirable situation. The instant before things get bad, the viewer is asked to "Give 'em cable" or "Cut 'em loose." Disaster strikes if you choose the latter. Do you feel this campaign may prove to be effective in customer retention, or would it remain a semi-viral conversation starter?
YouTube is Suddenly Flagging a Lot of Videos for Copyright Claims (TubeFilter)
Dozens of prominent YouTubers have reported that tens, even hundreds of their videos have been flagged by Content ID. What's interesting is that many of the copyright claims are stemming from suspicious third-party sources who don't appear to be owners of the copyrighted content itself. Offenses range from video content snippets themselves, to infringement of music being played in the background. Many of the elite YouTubers are beginning to fight back, because they have never generated revenue from the content, and it is being said that many of the claims will get thrown out. Did YouTube go full-force too soon?