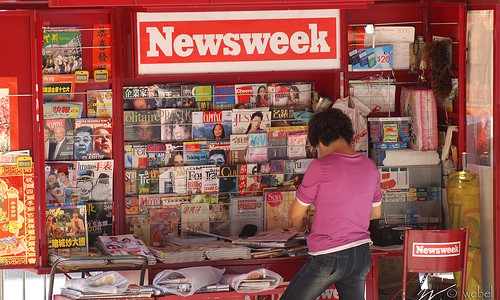 There has been a lot of great news in the TV industry this week! After striking a deal with Disney, Netflix is going to offer many exciting Pixar and Marvel titles in their library. The Netflix news doesn't stop there though! After many years of butting heads, they are finally working with US cable providers. We can't help but wonder if this means that cable price packages will go up. Numbers that are going up for sure are that of HbbTV users in Europe.
Learn more about the news by reading below, and share your thoughts by leaving a comment here. You can also find us on our social media channels: Twitter, Facebook, and LinkedIn.
Netflix Secures Exclusive Dutch Disney Pay TV Rights (Broadband TV News)
Netflix secured exclusive Pay TV rights "for all animation and live action movies in the Netherlands released through Walt Disney Studios." This deal kicks in early next year, and the enhanced library will include many favorite Pixar and Marvel titles. Why do you think Disney chose an OTT provider rather than a traditional premium platform?
Netflix in Talks with US Cable Providers (CNet)
Netflix is finally making nice with the cable industry, and is striking a deal with Comcast and other Pay TV providers in the US. They are considering offering their online video service as an option on set-top-boxes. Do you feel this would be a big game changer in the cable industry?
The Hybrid Evolution of Europe's HbbTV Standard (Digital TV Europe)
The HbbTV standard in Europe is evolving to enable a wider range of applications. This is thanks to free-to-air broadcasters looking to stay relevant with hybrid solutions combined with IP-based advanced interactive services. Reports show "1.2 million unique users and growth of up to 20% a month" in Germany alone! How long do you think HbbTV will remain on an upward trajectory?