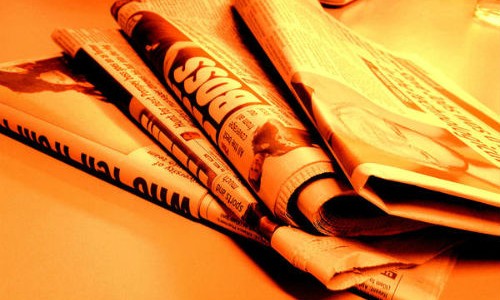 The biggest event in TV this week is also the biggest in the world of sport. As the XXII Winter Olympic Games open today all eyes are on Russia and its host city, the Black Sea resort of Sochi. And things are heating up elsewhere in the industry too with both Netflix and YouTube making big announcements…
Learn more below and share your thoughts by leaving a comment. You can also find us on Twitter, Facebook and LinkedIn.
Almost a fifth of US viewers will stream the Games (IPTV News)
An impressive 17 per cent of US viewers are expected to stream the Winter Olympics online, according to an AP-Gfk Poll reported in IPTV News. However, given that major media outlets, Time and USA Today among them, have produced guides for their readers on how US viewers can watch the games on phones and tablets, it's possible that the expected 17 per cent could be exceeded.
This is also going to be the first Winter Olympics where every single minute of competition will be streamed or televised live to the US, says Variety, with 55 high-definition feeds going from Sochi to the county's official broadcaster NBC.
Meanwhile, Broadcast TV News is reporting that Eutelsat's satellites have been booked out to provide as much as 5,000 hours of transmissions from the Games to TV channels and service providers. It will make up just a part of the broadcast network expected to reach three billion viewers worldwide.
Netflix invests, plans European expansion (Televisual)
Leaving Sochi for the world of OTT content delivery and Netflix has announced plans for a major European roll out in the coming year. The company has committed to a US$3 billion investment in content (including a third season of its exclusive House of Cards series) and is seeking to raise US$4 million to fund its expansion. Televisual is reporting that Netflix is expected to enter the French and German markets before the end of 2014. This will no doubt give the Continent's traditional broadcasters something to mull over, but how much of a threat will the newcomer face?
Google names new YouTube head (Forbes)
Traditional broadcasters also have another reason to watch their backs, claims Forbes, as Google appoints its former SVP Advertising and Commerce, Susan Wojcicki to run its YouTube video service. Wojcicki was an early champion of the search giant's US$1.65 billion acquisition of YouTube, something that has paid off with outsiders valuing the unit at more than US$20 billion today. YouTube's previous attempts to grow advertising revenue by acquiring more professional content from the likes of Madonna and Amy Poehler hasn't taken off as strongly as was hoped. However with Wojcicki in charge and an eye on television advertisers' budgets, what direction YouTube will take now?