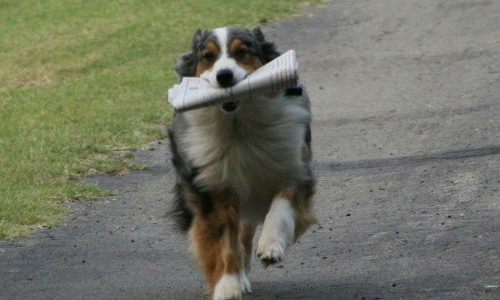 There was a lot of social TV and on-demand buzz making the rounds this week. In most cases, the material provided a glimpse to what 2014 might have in store. AdAge assembled a brilliant list of predictions to where social TV might be headed in 2014, and many of their predictions are already underway. A new form of marketing for TV marketers and content owners is also underway, thanks to Facebook's video ads set on auto-play. We can't quite say this will be good news for Twitter. One thing that is certain in the industry is that on-demand viewing may cause a shake-up with the family tradition of gathering 'round the TV to enjoy seasonal specials through linear broadcasts.
Learn more about the news by reading below, and share your thoughts by leaving a comment here. You can also find us on our social media channels: Twitter, Facebook, and LinkedIn.
Where is Social TV Heading in 2014? (AdAge)
According to AdAge, 2013 was full of hard evidence (mergers, acquisitions, partnerships) that proved the powerful return on investment of second screen and social TV. For 2014, they are expecting additional investments in second screen, and new performance indicators. One of the predictions for 2014 state that content will be influenced by social data and insights. This is something already coming into play with fan-voted endings and live audience voting. The usage of second screen watch-along Appisodes are also expected to rise. Did you expect social TV to advance this far so soon?
Facebook Video Ads Could Bite Into Twitter's Social TV Dominance (AdWeek)
Reactions have been mixed since the launch of Facebook's auto-play video ads. However, there are many marketing niches who are excited about it. TV marketers and content owners in particular are welcoming this new ad-unit with open arms, and will begin testing it out later this month. Television brands tend to be the most active promoted ad buyers to push TV shows, so this may start some competition with Twitter's Promoted Trend. Then again, Facebook auto-play may be best to promote films and series, whereas Twitter's Promoted Trend would be best for live events. Do you think Twitter will suffer a major loss because of Facebook's auto-play?
Showdown: Will On-Demand Kill the Big TV Get-Together? (The Guardian)
It is the holiday season, so what does that mean? Families will gather 'round the TV set to watch Christmas specials at a particular time, right? Well, maybe not as much as before. This is a family tradition that has been caught by the Ghost of Viewing Future: On-Demand. With the rise of on-demand services, scheduled linear programming is not as widely-practiced as it used to be. Though there is still a demand for it, most of the more modern viewers are opting for innovative content delivery methods. What does this mean? Families will still huddle close to enjoy the classic - only it will be at a time that works best for them.