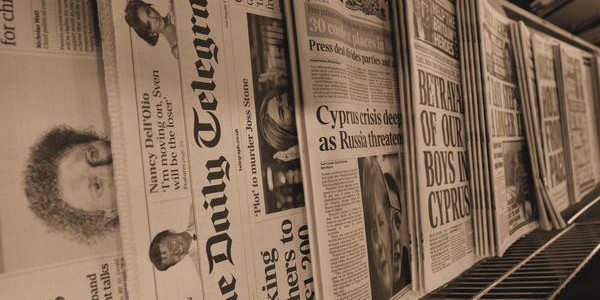 Deadline Media reports that OTT TV is expected to generate revenues of £1.6 billion in 2017, and revenues will primarily stem from live-streaming media and VOD. Does that idea seem feasible? Due to the cost of content, they also go on to question whether the Netflix model is sustainable in the UK. Speaking of Netflix, guess who lost their first battle with them? None other than Amazon. They made the mistake of choosing the traditional release method over the Netflix model. Oh Amazon - you know better than that! Traditional releases should be exclusive to traditional TV, or perhaps even YouTube. While we're on the topic of YouTube - they are using video advertising to enter the programmatic space.
Learn more about the news by reading below, and share your thoughts by leaving a comment here. You can also find us on our social media channels: Twitter, Facebook, and LinkedIn.
UK OTT Revenue to £1.6 Billion by 2017 (IP&TV News)
A recent report by Deadline Media TV has indicated that within the UK and Ireland, OTT TV is expected to generate revenues of £532 million by the end of 2013, then rise to £1.6 billion in 2017. The latter makes up about 15% of total broadcasting revenues. The team went on to predict that within the "next two decades, most television content will be delivered to the consumer over the Internet through a combination of live streaming media and VOD." Do you agree that VOD and PPV will be the real drivers of revenue, or could it be ad-funded content?
Has Amazon Already Lost Their First Battle With Netflix? (Forbes)
We all know that Netflix set a new standard with their digital content in terms of viewer control. Their method is to give the audience all the tools, and let them decide how to utilize them. This includes choosing when/where to watch, and the widely practiced (and much loved) binge watching. Despite the fact that the customer control method works, Amazon released Alpha House and decided to opt for the traditional release method. Not surprisingly, there was very little fanfare. Do you think Amazon learned (the hard way) that the traditional model of release only belongs on traditional TV?
YouTube, Hulu, NBC Try Direct or Private Ways to Automated Buying (Ad Age)
It looks like the days for banner ads are beginning to dwindle as video advertising is taking center stage. Video advertising is increasingly being bought and sold using sophisticated algorithms, also known as programmatic buying. Forrester estimated that advertisers will spend $686 million buying video ads through real-time auctions, which will reach $1.1 billion by next year. How soon do you think it would be for programmatic to completely overtake traditional buying deals?