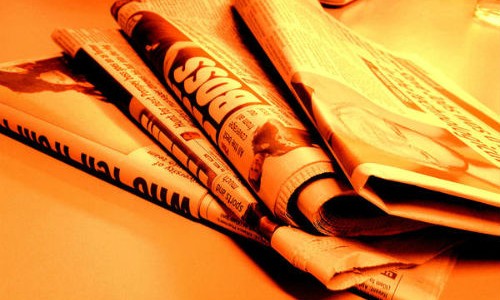 There has been a lot of OTT news floating around this week. The Canadian pay TV service and cellco, Rogers, will soon announce their new OTT service. This isn't the first time they made waves in the industry, as they also recently announced a TV Everywhere service. Netflix might not feel threatened by Rogers though, because they experienced growth in the past two years – even surpassing HBO. Bear in mind, streaming video services in general are gaining momentum as premium TV subscriptions are experiencing a decline.
Learn more about the news by reading below, and share your thoughts by leaving a comment here. You can also find us on our social media channels: Twitter, Facebook, and LinkedIn.
Rogers Close to Announcing Hulu-like OTT Service (Online Reporter)
There has been much talk for the past few years about pay TV services launching their own OTT services to compete with players such as Netflix. Rogers communications, the Canadian pay TV service will soon launch its own OTT service, and has already spent close to $92 million to assemble a library of content. Do you think it might hit the ground running? As of right now, Netflix is the only major OTT service in Canada, and is being used in about 12 million households, compared to well over 100 million households in the US. Might Netflix be up for some competition in Canada?
Netflix's Gain is HBO's Loss in Subscriber Wars (TIME)
Remember the (many) times Netflix claimed their biggest competition is HBO? Well that's old news now. It turns out that Netflix's online subscription numbers have risen by 4% over the past two years, while HBO's subscriptions have dropped 6%. Other services such as Hulu Plus and Amazon Prime are also gaining popularity. The VP of NPD Group, a global information company, feels that this shift in numbers may be due to the fact that viewers are looking at their cable bills and determining they can't afford such payments.
Streaming Video Subscriptions Continue Climb (USA Today)
Premium TV subscriptions in US households have faced a decline of about 15% in the past two years, thereby allowing streaming video services to experience steady growth. As streaming video services gained momentum, it started becoming more so an adequate substitution for premium channels, because many viewers simply didn't have the time to enjoy premium bundles enough to justify the cost. According to the financial research firm, SNL Kagan, pay TV providers in the US have lost more than 200,000 subscribers between 2012 and 2013. Do you think the numbers of premium TV subscriptions might rise again if the costs of bundles were reduced?