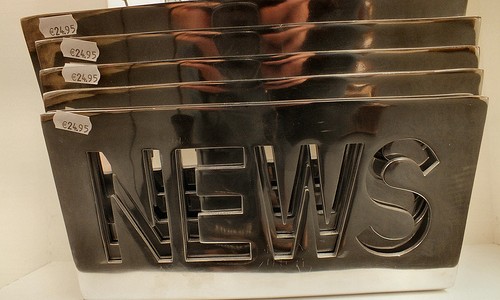 Smart TV apps took over the headlines this week. For starters, Forbes boldly claimed that cable is no longer about TV. Pretty strong statement there, but they backed it up quite well. In that regard, Business Insider released a report about the app revolution. Sure, it hasn't kicked in full force, but signs are pointing to the smart TV app revolution taking over very soon. One good thing that will unfortunately come to a sudden end is U-verse TV. AT&T feels that demand for U-verse has been too low. AT&T, you may be pulling the plug too soon!
Learn more about the news by reading below, and share your thoughts by leaving a comment here. You can also find us on our social media channels: Twitter, Facebook, and LinkedIn.
Cable is No Longer About TV (Forbes)
According to Forbes, Cable is no longer about TV. This bold claim didn't initially make sense until we read deeper into the piece.
Apparently, it's all about on-demand programming and convenient apps/content aggregators such as Netflix, Hulu, and Amazon. You could also easily see where things are going as TV is increasingly becoming unbundled as channels are now loosely associated to the underlying cable packages. As viewers remove the set-top-box from their TVs and become more dependant on apps, it becomes clear that "the only thing that cable companies have to offer is those big pipes that come into your house." Do you think this is temporary? Keep in mind - children are becoming accustomed to the simple interfaces provided by these apps, which may present a generational challenge within a decade.
The Smart TV App Revolution is Coming: Here's What You Need to Know (Business Insider)
The biggest hit in the past five years was undoubtedly the app store phenomenon. It started with smartphones and tablets - what's next? Smart TVs of course. Smart TV apps are gearing towards shifting the balance of power in entertainment.
The latest report from Business Insider indicates that although the existing smart TV app market is way too fragmented, this is what consumers want. There are about 800 million pay TV households worldwide, and consumers are eagerly waiting for smart TV app stores to be stocked with well-curated collections of great software. Big players such as Apple, Google, Samsung and Microsoft are already cooking up some great apps. Which leader do you think will reign supreme?
AT&T U-verse TV to Drop Support for Xbox 360 on December 31 (Multichannel News)
AT&T will stop supporting its U-verse IPTV service on the Xbox 360 after December 31st, and will try to direct their customers towards a replacement set-top-box. This move was made due to low customer demand. What does AT&T consider low? Let's just say they ended their third quarter with 5.22 million U-verse customers. This decision came soon after Microsoft launched the Xbox One. Sadly, AT&T currently doesn't have plans to support U-verse TV on the Xbox One.
To soften the blow for existing customers, AT&T will issue $99 credit. Well, at least it's something. Do you think this move was too sudden for AT&T? Do you think they should consider supporting U-verse TV on the Xbox One?