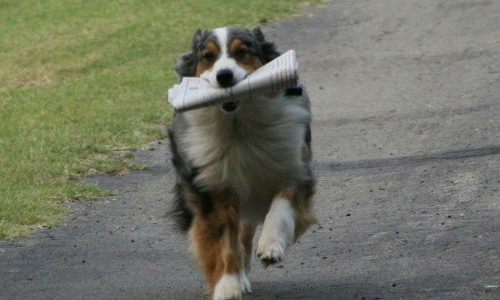 You know how it is. You wait for one Netflix story to come along and then all of a sudden three arrive at once. And it's not all good news for the OTT giant either. Elsewhere in the industry, there's growth in consumer demand for net-connected sets while phone and tablet TV ad revenues are expected to see a boom all of their own.
Learn more below and share your thoughts by leaving a comment. You can also find us on Twitter, Facebook and LinkedIn.
New House of Cards delivers a 16 percent spike to Netflix (Multichannel News)
According to bandwidth management specialists Procera, OTT behemoth Netflix saw a healthy start to the second season debut of its original drama. Nearly 16 percent of the service's subscribers on an unidentified U.S. cable network streamed at least one episode of House Of Cards on its launch day last Friday, 14 February. And when you consider that just 2 percent of subscribers on what Procera describes as a "similar sized network" watched an episode of the first season during last year's launch weekend, that's a real shot in the arm for Netflix.
What's more, data from this year's launch also gave evidence of subscribers binge-watching the new season, with another 16 percent having teed up the second episode and more than 10 percent watching the third, all before 5.30pm the same day.
However, not all is rosy in the Netflix garden. Last week's announcement that Comcast will, subject to regulatory approval, acquire Time Warner Cable (TWC) is likely to stymie plans to launch the subscription VOD service through TWC's set-top boxes, says C21 Media. Netflix is talking to Comcast about a similar deal, we're told, but the conversation is not as far down the line as it was with TWC. This means that the subscription service's reported discussions with other content providers no longer have the urgency they once had, now there's less need to play catch-up with TWC.
In one last look at the VOD giant, Wired delivers our favorite headline of the week: Netflix is building an artificial brain using Amazon's Cloud. Can its investigations into the branch of artificial intelligence known as deep learning really deliver an online recommendation engine that knows you better than your best friends?
Broadband-connected TV sets grow 19 percent year-on-year (Digital TV News)
Research from media analysts The Diffusion Group reveals that 63 percent of US broadband households now have at least one television set connected to the internet – up by nearly a fifth on the same time last year. "Broadband diffusion may be slowing as the market matures," says TDG's president and director of research Michael Greeson, "[but] the expansion of broadband-connected TVs continues at rapid clip.
The ramifications of this growth are clear, Greeson says: "The real debate is the extent to which the growing availability and expanding use of OTT services will have on the time viewers spend watching traditional pay TV… While not a simple a zero-sum game, we are nearing or at that breaking point where the growing use of broadband-based sources simply chips away at time once spent using traditional sources."
How near the breaking point is your market, do you think, and what impact is it having?
Smartphone and tablet TV ad market to top US$5.6bn by 2017 (IP&TV News)
As consumption of content has evolved to take in smartphones and tablets as well as traditional TV sets, so have the opportunities to generate advertising revenue. And as the former trend continues to boom, so follows the latter. Advertising research outfit Parks Associates has learned that with 60 percent of smartphone and tablet users watching 1-5 hours of video on their devices each week, in-app advertising revenues on these platforms is expected to reach more than US$5.6 billion by 2017.
Accurately measuring cross-platform consumption meanwhile remains a challenge. Ahead of a discussion at the Digital Entertainment World conference in Los Angeles earlier this week, Parks Associates' senior research analyst, Heather Way said: "There is no scalable, cross-platform audience metric standard in place to determine how traditional and online video complements or overlaps one another from a usage and advertising perspective. A true cross-platform video measurement approach is essential."
Surely no one can argue with Way's observation here, but how should our industry meet this challenge?
Photo credit: carterse / Foter / CC BY-SA