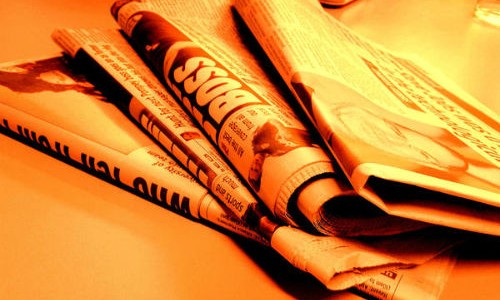 The attention-grabbing headline this week is Apple and Comcast's reported discussions about a new streaming-television service. Meanwhile, concerns over piracy have prompted TV industry players in the Mena region to set up a coalition tasked with combating the problem. And a new study forecasts a significant rise in digital pay-TV subscription in North America over the next few years.
Learn more below and share your thoughts by leaving a comment. You can also find us on Twitter, Facebook and LinkedIn.
Apple and Comcast Discuss Joining Forces (Guardian)
According to the Wall Street Journal, Apple and Comcast are discussing the possibility of collaborating on a streaming-television service. The Guardian says consumer campaigners are worried by such a move, which would give Apple special treatment and bypass congestion on the web. Streaming services using the public internet can encounter problems over the so-called "last mile", when customers try to access too much bandwidth simultaneously. Apple has reportedly asked for a separate "flow" for its traffic, but not requested that its service have priority, as this would challenge "net neutrality". Talks between the two companies are still at an early stage, but Apple's intention is to enable users to stream live and on-demand TV programming. Apple Chief Executive Tim Cook is said to want his company to be more involved in TV, but the Guardian reports that efforts to date have been "disappointing". However, the paper points out that the company's set-top box business, Apple TV, had sales of $1 billion in 2013. Should consumer groups be concerned about a possible deal between Apple and Comcast?
Mena Region Gets Tough on Piracy (Emirates247.com)
TV industry players across the Middle East and North Africa region (Mena) – including broadcasters, satellite operators and service providers – have joined forces to raise awareness about the impact of piracy on the region's TV industry; and mobilise support to put a stop to pirate channels. In the past, piracy is only thought to have affected pay-TV operators, but now all of the region's broadcasters are said to be at risk of falling victim to the scourge. According to one member of the newly formed Anti-Piracy Coalition, David Butorac, chief executive officer of OSN, intellectual property crime inhibits the capacity of companies such as OSN to help create "a viable and robust" entertainment industry. Another member, Sam Barnett, chief executive officer of the MBC group, says pirate channels are stealing hundreds of movies a week and broadcasting them across tens of millions of homes. How effective are such regional anti-piracy initiatives?
Digital TV Growth Expected in North America (Broadband TV News)
The number of digital pay-TV subscribers in North America will increase by 5 million between 2013 and 2020, according to a new report by Digital TV Research. But it predicts that pay-TV penetration will fall from 87.0% in 2010 to 83.8% by 2020. It also forecasts that satellite TV will surpass cable in 2015 as the biggest pay-TV platform revenue generator. The report notes that while there's been a recent slowing in IPTV subscriber growth, the figure will rise by nearly 50% between 2013 and 2020, to reach 18.2 million - or 13.1% of TV households. Another report from Parks Associates shows more than half of US broadband households now use paid OTT video services. It concludes that online video is one of the most important sources of video for broadband households in the US. Is the predicted fall in pay-TV penetration related to the rise of OTT?
Photo credit: NS Newsflash / Foter / CC BY