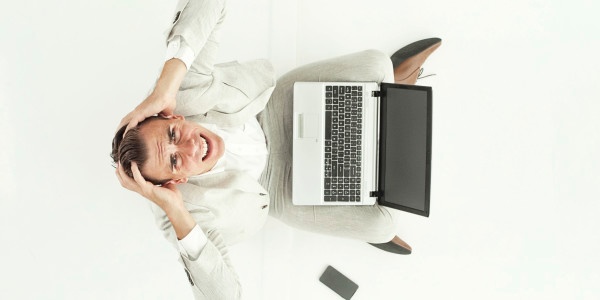 Hot TV News: Advertising's Role in Piracy; US Opposition to Web Blocking; Cloud Increases, Industry Slows
Big-name brands come under pressure to ensure their ads don't appear on pirate sites, while plans to block such sites are already being opposed in the US. Meanwhile, there are signs of a slowdown in the broadcast industry as its vendors increasingly turn their attention to cloud-based services.
Advertising's Role Supporting Piracy Under Attack (Ad Age; BBC)
An interesting blog post at Ad Age by Martha De Laurentiis, producer of Hannibal, the fifth most pirated TV show in its opening season, started simply like this:
Dear Major Brands,
Please stop advertising on pirate websites that profit from stolen creative works. They harm individual creatives and contribute nothing to the creative economy. It's bad for our business, your brand and audiences.
Thank you,
The Creative Community
Thus De Laurentiis opened rather a big can of worms. Of course, most advertisers are unaware that their ads are being served on pirate sites, but that doesn't stop them underpinning the activity to a quite astonishing degree. A recent study referenced in the article from 2014 found that the top 600 pirate sites generated $209 million from online advertising in a single year.
De Laurentiis is a member of the Leadership Committee of newly formed anti-piracy industry coalition CreativeFuture, and, as she wrote: "Our message to advertisers is simple: One, you have a problem. Two, solutions are available. Three, we stand ready to applaud those companies that commit to fixing the problem, but are also prepared to call out advertisers that are unresponsive to our legitimate concerns."
It's a rallying call that was echoed across the Atlantic in the UK where an anti-piracy police squad claimed enormous success in blocking ads on pirate sites though a private blacklist naming hundreds of sites shared with ad bookers.
"Two years on, Pipcu [the department in question] says there has been a 73% drop in advertising from the UK's "top ad spending companies" on the affected sites, which it suggests both reduces their income and removes their "look of legitimacy"," wrote the BBC report on the subject.
Not everybody was impressed, however. Bendert Zevenbergen from the Oxford Internet Institute quoted as saying ""However, if a few [advertising] sectors do indeed pull out, others will automatically take their place, and the effect on the website's income may be negligible.
[Update: TorrentFreak has filed a Freedom of Information request to find out some of the underlying stats of Pipcu's efforts in the two years since its formation. All in all it has sent 377 warning letters and suspension requests for 393 domain names.]
'Big Tech' Opposes US Anti-Piracy Measures (Complete Music Update)
Google, Facebook, Twitter, Tumblr and Yahoo!, the 'Big tech' referred to in the title, are among companies that are protesting against plans by the Motion Picture Association Of America to seek injunctions forcing third parties to block, remove links and stop providing any services to the copyright infringing MovieTube websites.
In doing so they are demonstrating once more that more than 3000 miles of Atlantic Ocean separates the USA from Europe where web-blocking is a standard and widely tolerated anti-piracy tactic amongst ISPs, either powered by new laws or by leveraging existing copyright.
Of course, this has all happened before. Back in 2012, the Stop Online Piracy Act was partly killed off by a Wikipedia blackout and a storm of protest. Now the MPAA is accused of trying to bring back SOPA by the back door and the protesters are reaching for the freedom of speech arguments.
As the CMU update puts it: "America has a habit of stomping around the world ordering other governments to do more to protect intellectual property, but when it comes to web-blocking the US is getting behind."
Broadcast Industry Slowdown as Cloud Impact Increases (Rapid TV News)
One of the main bellwethers of the broadcast industry, the Global Market Valuation and Strategy Report (GMVR) put together in a joint venture between the IABM and research outfit Devoncroft Partners, has detected an industry wide change in buying practices amidst what looks to be the start of a downturn.
The report funnels data from over 3000 tech vendors and service providers and it seems that overall growth has slowed. Between 2009 and 2012 CAGR was up at 4%, but in the period 2012-2014 that has been pegged back to 1.3%.
What's more, the pattern of spending is changing too. Revenue from both hardware and software products declined by 0.5% between 2012 and 2014, while in contrast revenue from services increased by 2.9% and now accounts for 54% — $26bn — of total spending by broadcast and media technology end-users.
Reasons? The IABM and Devoncroft point to a variety of factors, with confusion over business models and product roadmaps in a time of change high amongst them, and the cloud is obviously having an impact.
"The commercial models of many broadcasters and media companies have changed dramatically," commented Devoncroft Partners founder and president Joe Zaller. "The combination of new digital and on-line delivery platforms, the shift to a file-based workflows, the increasing need for digital monetisation, and the promise of commercial-off-the-shelf (COTS) IT hardware managed by software-defined networking have been catalysts for an industry-wide rethinking of both what technology is required to support future business goals, and whether it will be purchased or outsourced."
Share your thoughts with us by leaving a comment and you can also find us on Twitter, Facebook and LinkedIn.