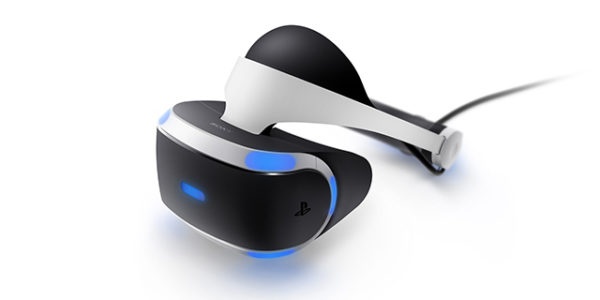 One of the latest reports looking at the potential for the VR market predicts it could be worth as much as $50bn by 2021. Growth in sports rights meanwhile is set to be more modest as rights holders start to focus on new digital and immersive products. And following its dramatic over-reporting error, what is the industry to do about measuring Facebook's video views?
VR hardware revenues to reach over $50BN by 2021 [Rapid TV News]
A new report from Juniper Research, Virtual Reality Markets: Hardware, Content & Accessories 2016-2021, details just how quickly the VR hardware market is starting to accelerate. In it, as Rapid TV News reports, it estimates that hardware revenues from VR headsets, peripherals and 360° cameras are set to reach over $50 billion by 2021, up tenfold from an estimated $5 billion in sales in 2016.
This is an impressive enough figure alone, but what really grabs the attention is the 2016 estimate, as the blizzard of VR predictions that surfaced at the beginning of the year — before anyone started selling any headsets, it must be remembered — pegged the market at under half that size even at their most optimistic.
Much will depend on how the new, extremely consumer-friendly and easy to set up and use PlayStation VR sells through this year's Holiday Season and how that momentum then continues once Microsoft's Project Scorpio hits the market in 2017. Sony for one is very optimistic, the company bullishly saying it expected to sell "hundreds of thousands" of headsets at launch, and indeed there are already reports of shortages ahead of increases in manufacturing capacity coming online at the end of the year.
The verified sales figures for the $399 headset are going to be fascinating to read once they start to surface.
At the gate and beyond: sports rights growth modest [PwC]
One of the main inflationary costs for pay-TV operators, the dizzying rise in sports rights over recent years, may be seeing a pronounced slow down in growth over the next few years according to PriceWaterhouseCoopers.
While previous years have seen anything up to 14% rises in rights, the new At the Gate and Beyond report suggests that they are only going to rise at a compound annual rate of 5.5% over the next cycle, though that still leads to impressive growth from $16.3 billion in 2015 to a projected $21.3 billion in 2020.
The report continues: "The segment's pace of growth is expected to stabilize and moderate over the next five years following the torrid pace realized over the past decade and across two deal cycles; a period which has positioned media rights to become the industry's largest segment by 2018."
One important caveat to note here: this report is subtitled 'Outlook for the sports market in North America through 2020' and there is no suggestion yet that the phenomenal amounts being spent, for instance, in Europe on sports rights (The English Premier League sold rights to its games for over £5bn for a three year deal in the UK alone in 2015) are going to slow down to that extent.
But there is change in the wind.
"Sports properties are focused on new digital and immersive products positioned incremental to the traditional broadcast to reach new audiences, deepen engagement, and displace any rights fee premium lost in next cycle of broadcast deals as pay-TV evolves away from or within the bundle," says the report.
To learn more about our end to end Virtual Reality solutions, click here.

Fixing Facebook Advertising [Mediatel, Wall Street Journal]
The Facebook advertising debacle has been one of the most far-reaching of recent times, one that illustrates both how important it is that we find reliable measurements for online advertising and also how complex that task is. Possibly only the fact that it was Facebook involved, almost the living embodiment of the 600lb gorilla in the room, has saved the company from far greater sanction.
Essentially it got its sums wrong and overestimated the average amount of time that people spent watching videos on its platform for two whole years by inflating its metric for the average time users spent watching videos. It was only factoring in video views of more than three seconds and discarding all the views that ended before then.
The Wall Street Journal broke the story, and quotes a letter sent from Facebook to a big agency that admits it likely overestimated average time spent watching videos by between 60% and 80%.
Given that back in July the company reporting total advertising revenue growth of 63% to $6.24bn, there is a lot at stake here.
In a fascinating post, How to fix the Facebook problem, Mark Finney of the ISBA details the option available in one country alone, the UK. And it's in reading the detail that you realise how complicated the whole picture has become.
"The vast majority of media in the UK is measured by the JICs (Joint Industry Committees) which are managed by players from both the buy (IPA for agencies and ISBA for Advertisers) and sell (media vendor) sides," he writes.
"Collectively the JICs: BARB (TV), RAJAR (radio), PAMCo (national readership), JICREG (regional readership) Route (outdoor), ABC (circulation), JICWEBS (web standards), and JICPOPS (population predictions) underpin the trading of £11.3bn of display (space and time) annually.
The problem is that Facebook has yet to engage with any of them (though it has had 'conversations' with BARB) but then, to be honest, to date it hasn't really needed to. It has built an enormously successful video business without submitting to the indignity of third party measurement. The question is can the industry really let that continue?
"Advertisers certainly have the power to nudge Facebook towards third-party verification if they choose to use it. If they choose to leave things as they are, caveat emptor, as they say," concludes Finney.
In other words, ad buyer beware.